Building lasting relationships
Katie Martin helps her students succeed beyond the classroom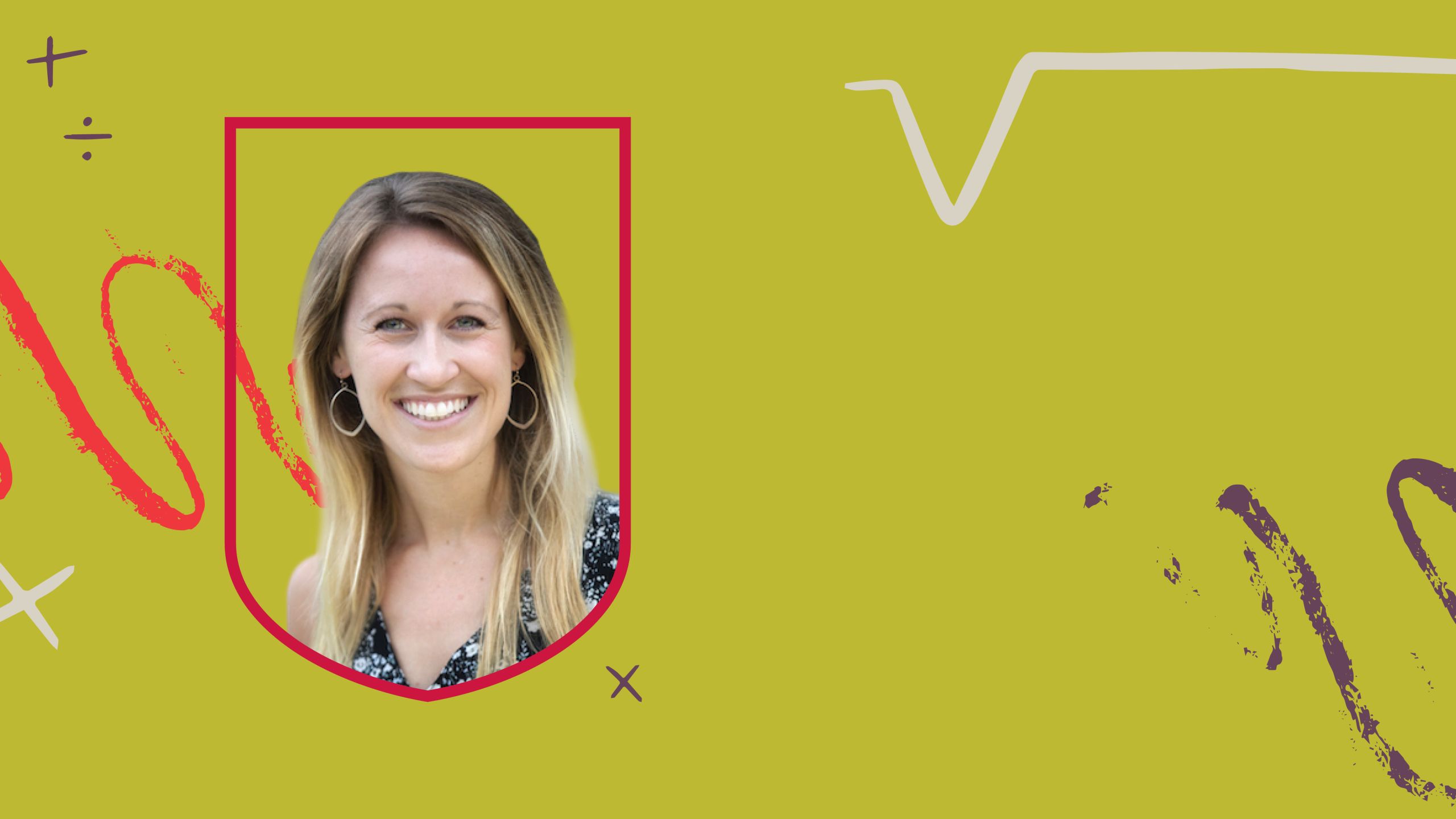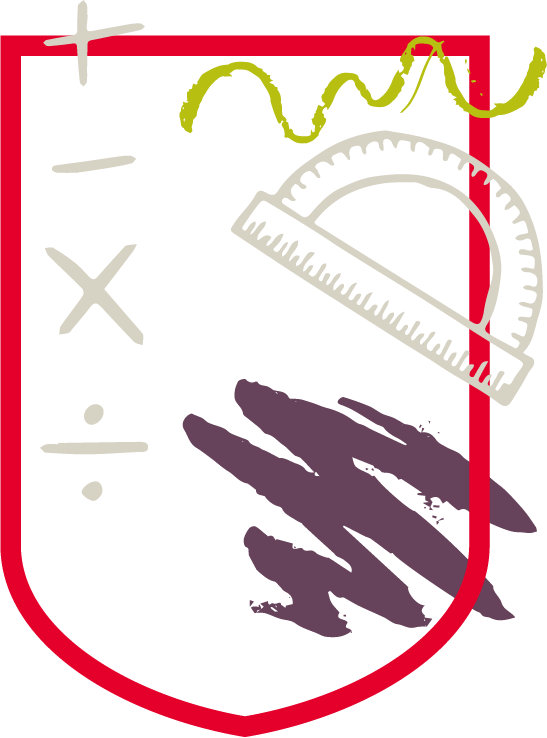 Katie Martin (B.S.Ed. '09)
Degree program: Mathematics education
Current position: Mathematics teacher at Atlanta Youth Academy
Lives in: Atlanta, Georgia
---
Katie Martin (B.S.Ed. '09) loves to bring people together. Whether it's in her classroom, hometown, or community—she's focused on helping young learners build lasting relationships.
Martin teaches mathematics to middle school students at Atlanta Youth Academy (AYA), where she teaches at an individual level, modifying her instruction depending on the student. With small class sizes—AYA has roughly 140 students—Martin can assist each person with their unique needs.
"With math, you have a lot of students who just shut down and feel like they can't do it," she says. "But there are so many different ways you can solve a math problem. My classes at the Mary Frances Early College of Education prepared me to reach each learner and ensure all of our students are successful."
The Atlanta Youth Academy is a private school created specifically for pre-K-8 students who typically cannot afford private school. Thanks to generous donors and private grants, students from low-income households can attend AYA. 
The joy of teaching at a smaller school, Martin says, is having the opportunity to watch her students grow over time. "The nice thing about teaching all three grade levels is that I begin teaching them in sixth grade and get to watch their progress through seventh and eighth grade," she says. "I know what basic skills the students have, I know what they've learned and been taught, and I can continue to build on that."
To further enhance her students' learning experience, Martin began the AYA Mentorship Program in 2016, which pairs mentors and students together to discuss topics ranging from kindness and integrity to networking and relationship building. The program, which began with 10 members, now has more than 100 mentors from diverse backgrounds including college students, young professionals, volunteers from the community, donors, and more.
"I saw a need for our students to have more people come alongside them and encourage them," she says. "Our donors were looking for ways to give beyond financially and many of them donate their time."
Additionally, Martin founded a girl's running club at AYA to promote health, nutrition, teamwork, and body positivity. Every spring, Martin and her students participate in a local 5K to help the girls in her classroom feel more comfortable and confident in who they are.
Each summer, to further connect with her students, Martin takes her sixth-grade homeroom class to Sevierville, Tennessee, where she grew up. They share family meals, enjoy campfires, and visit Dollywood and the Tennessee Aquarium. Through this experience, she hopes her students learn the value of positive relationships and community.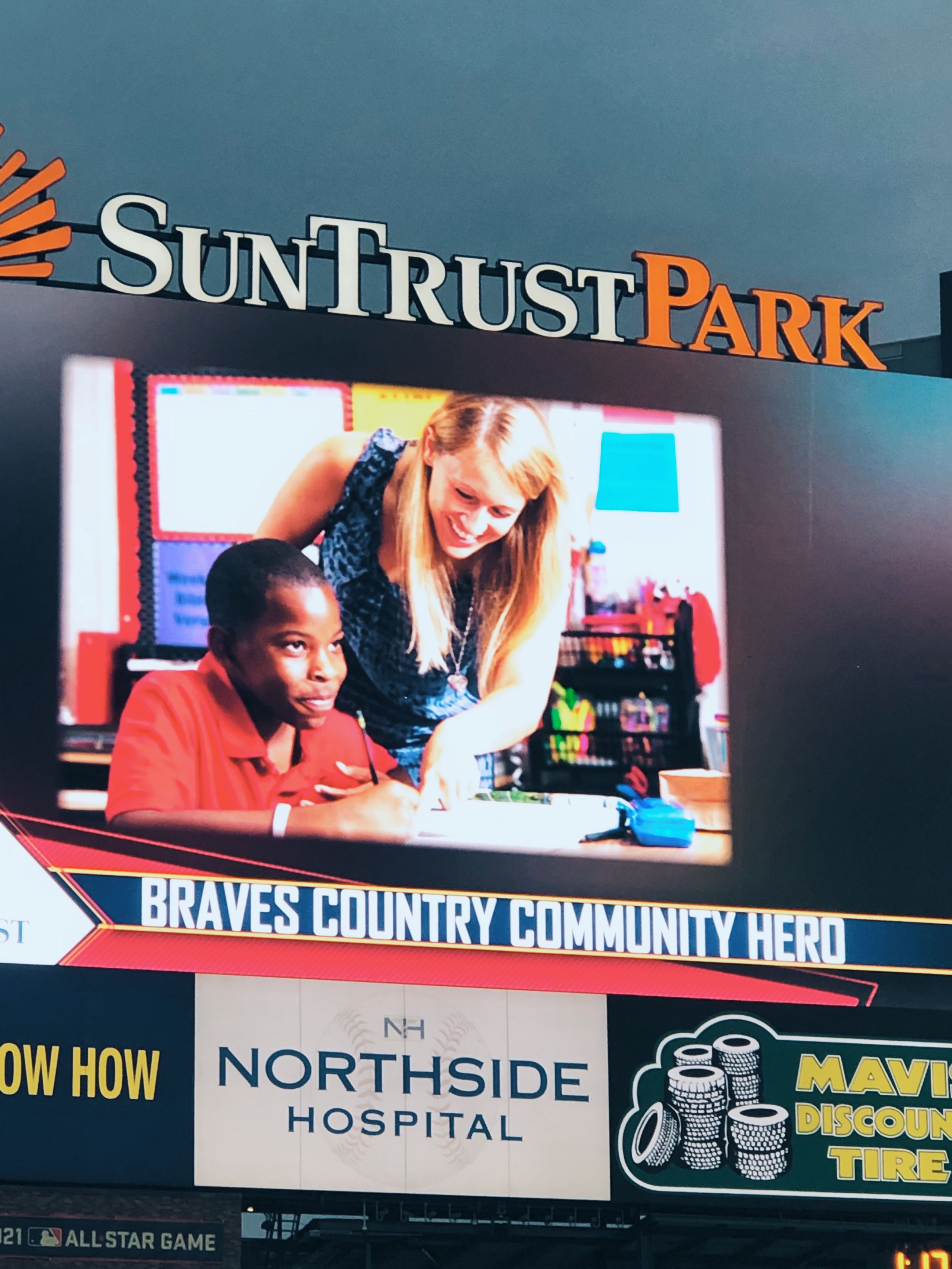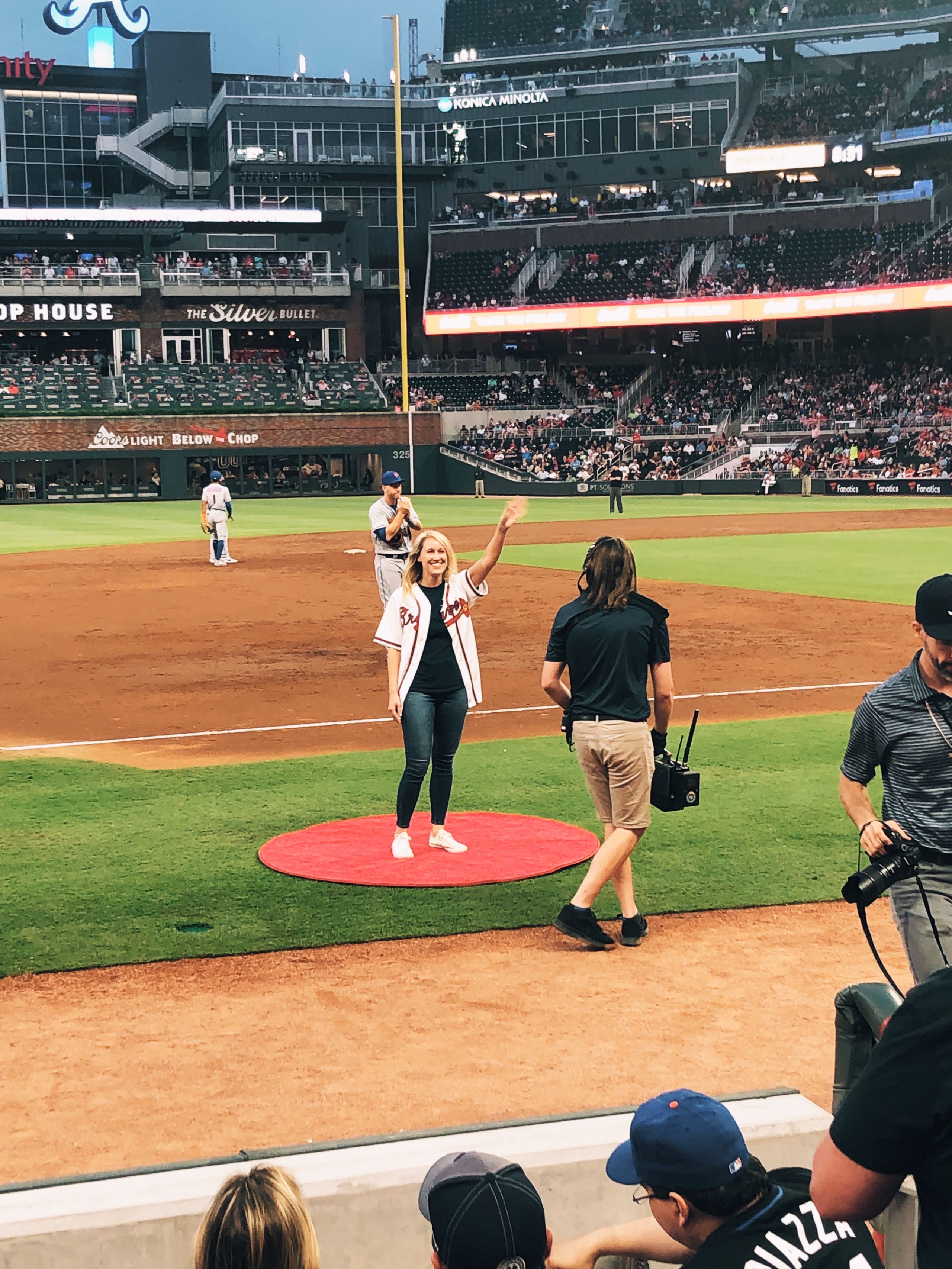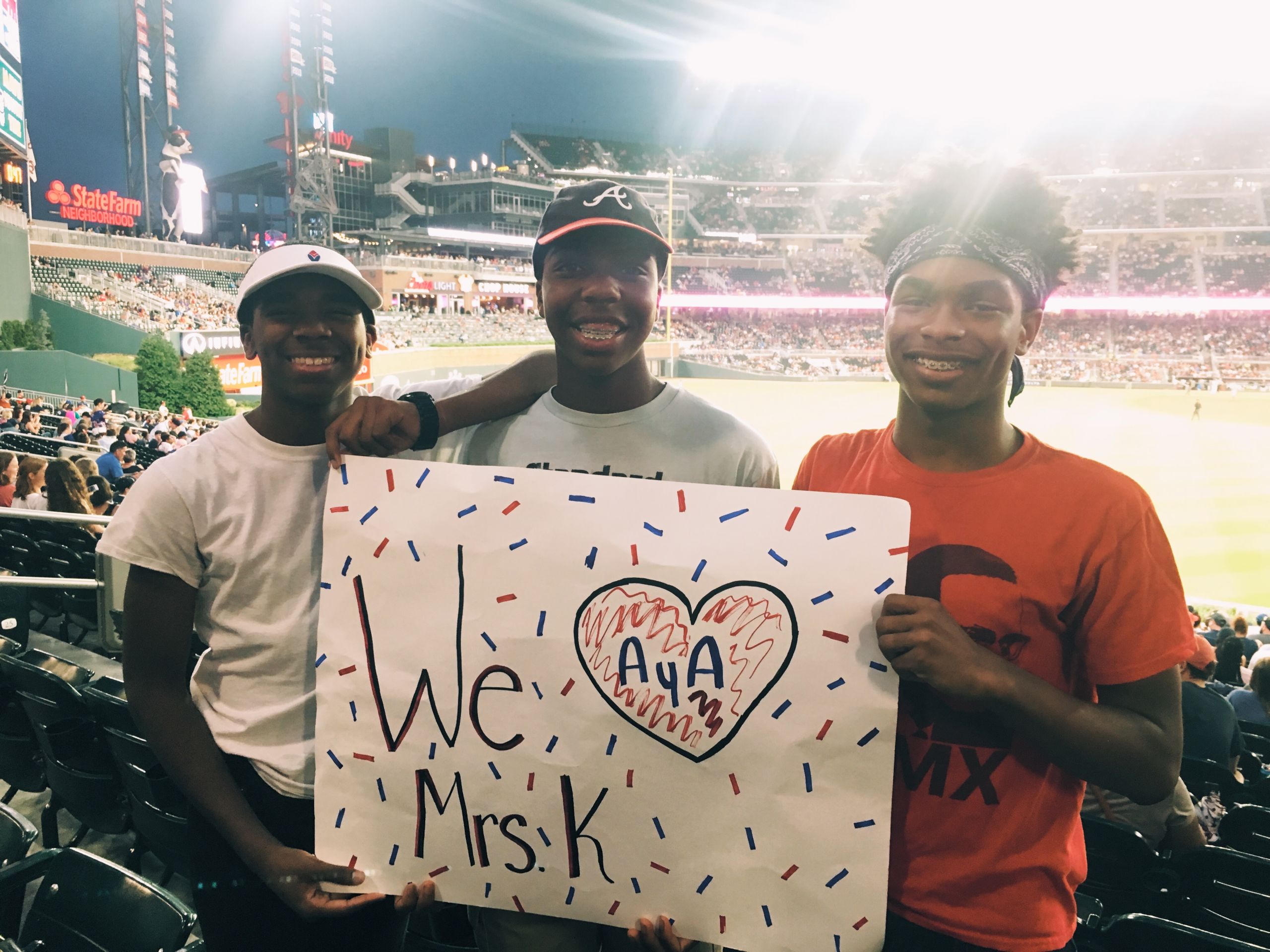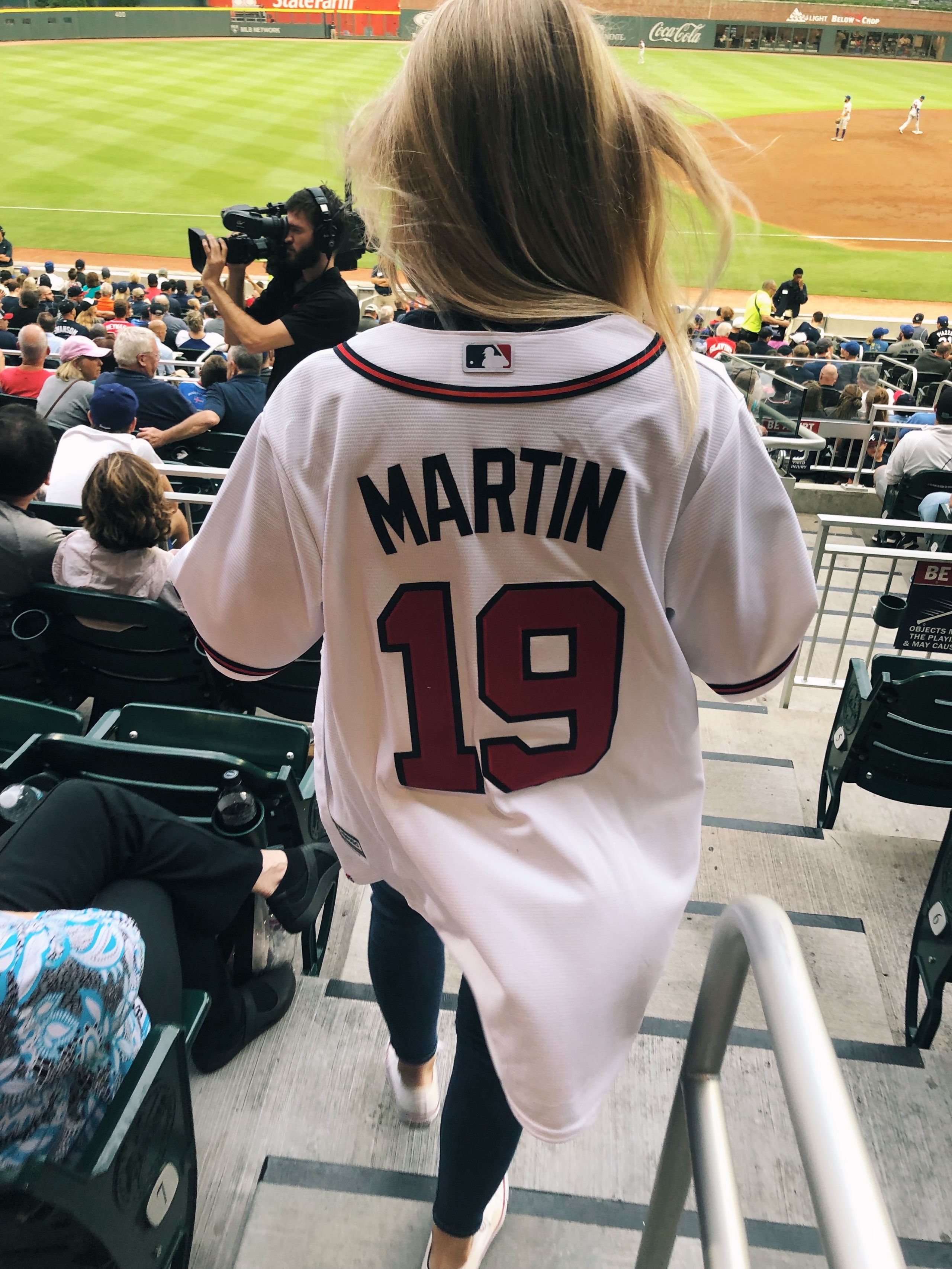 Item 1 of 4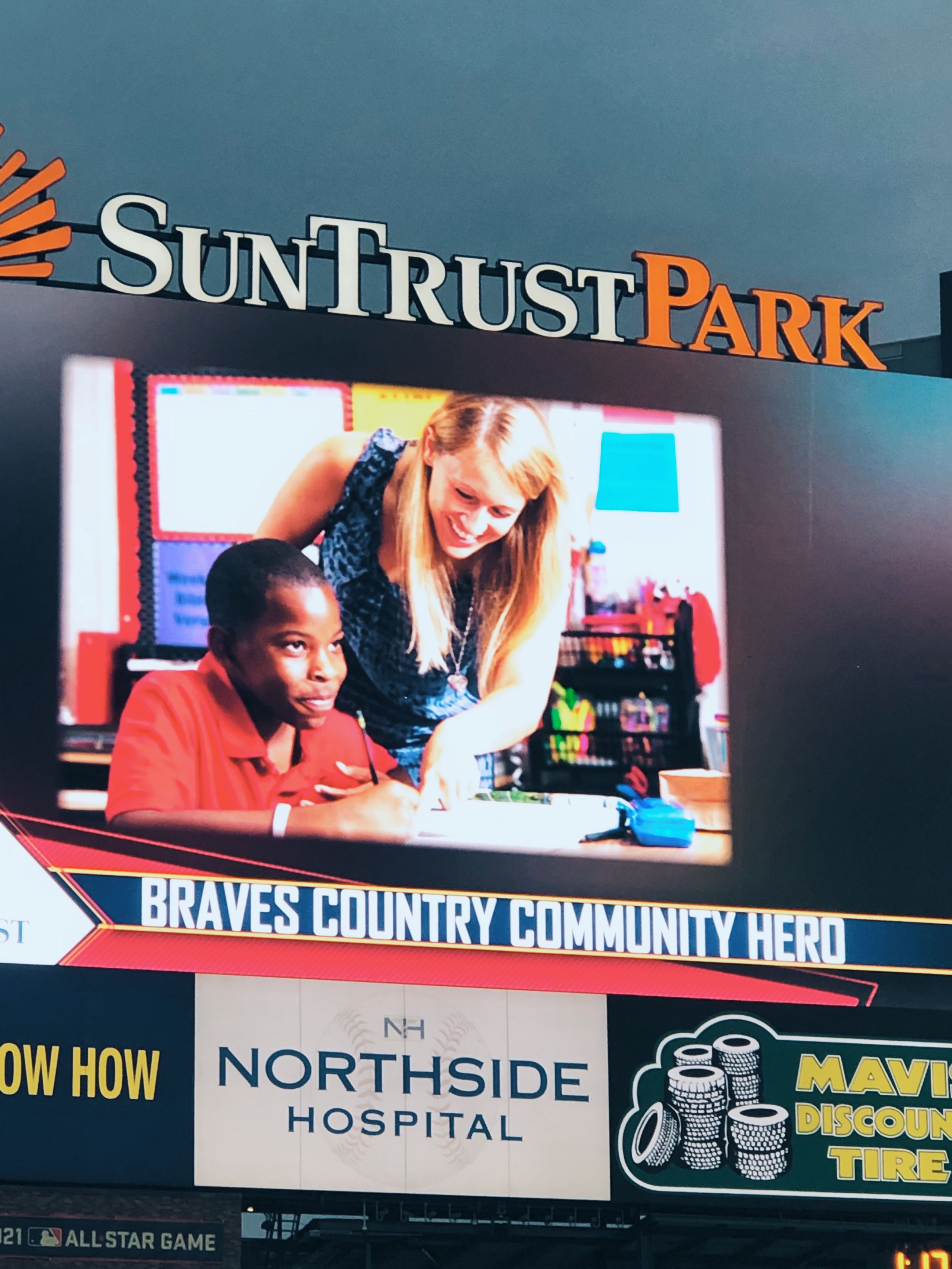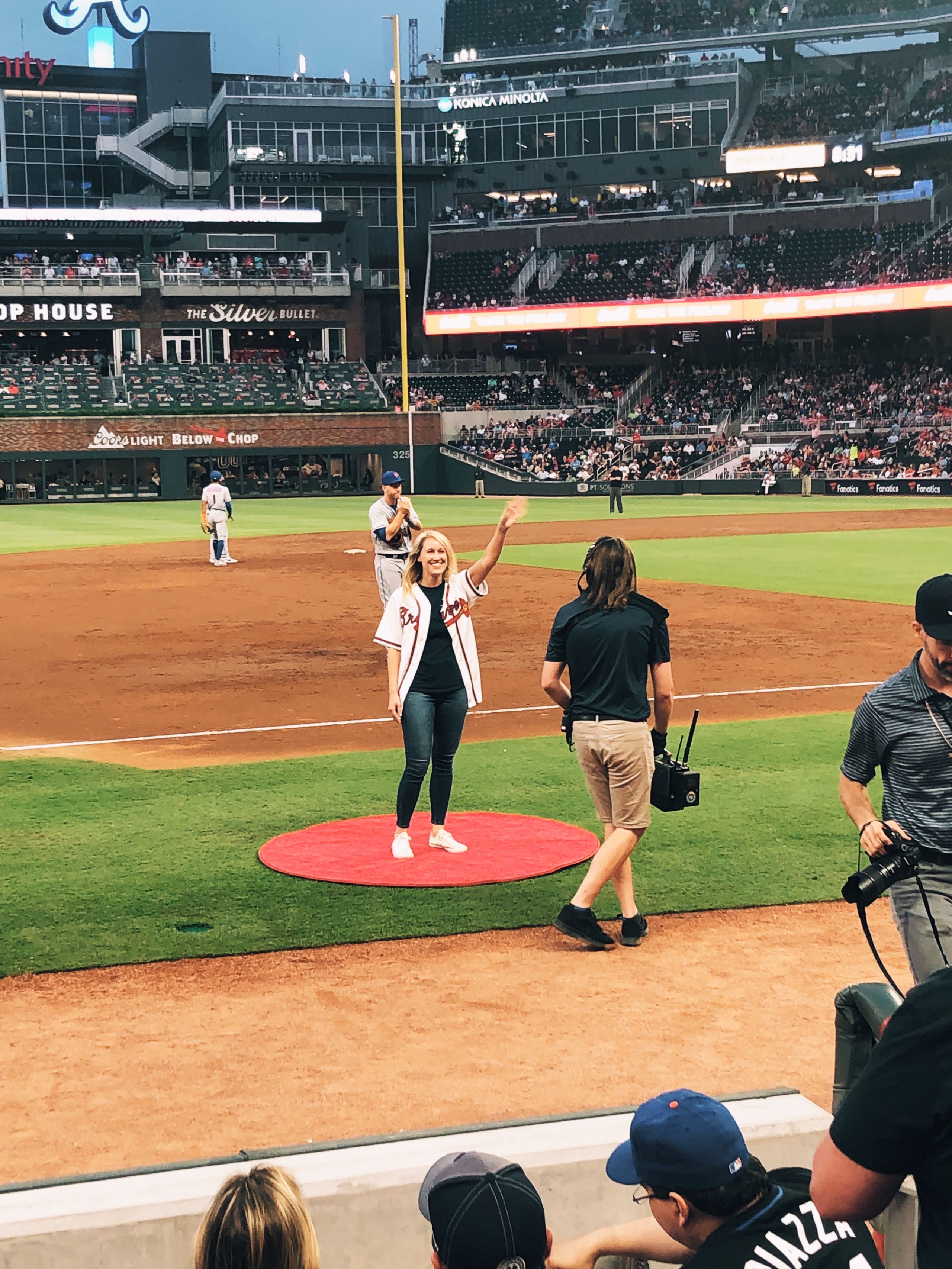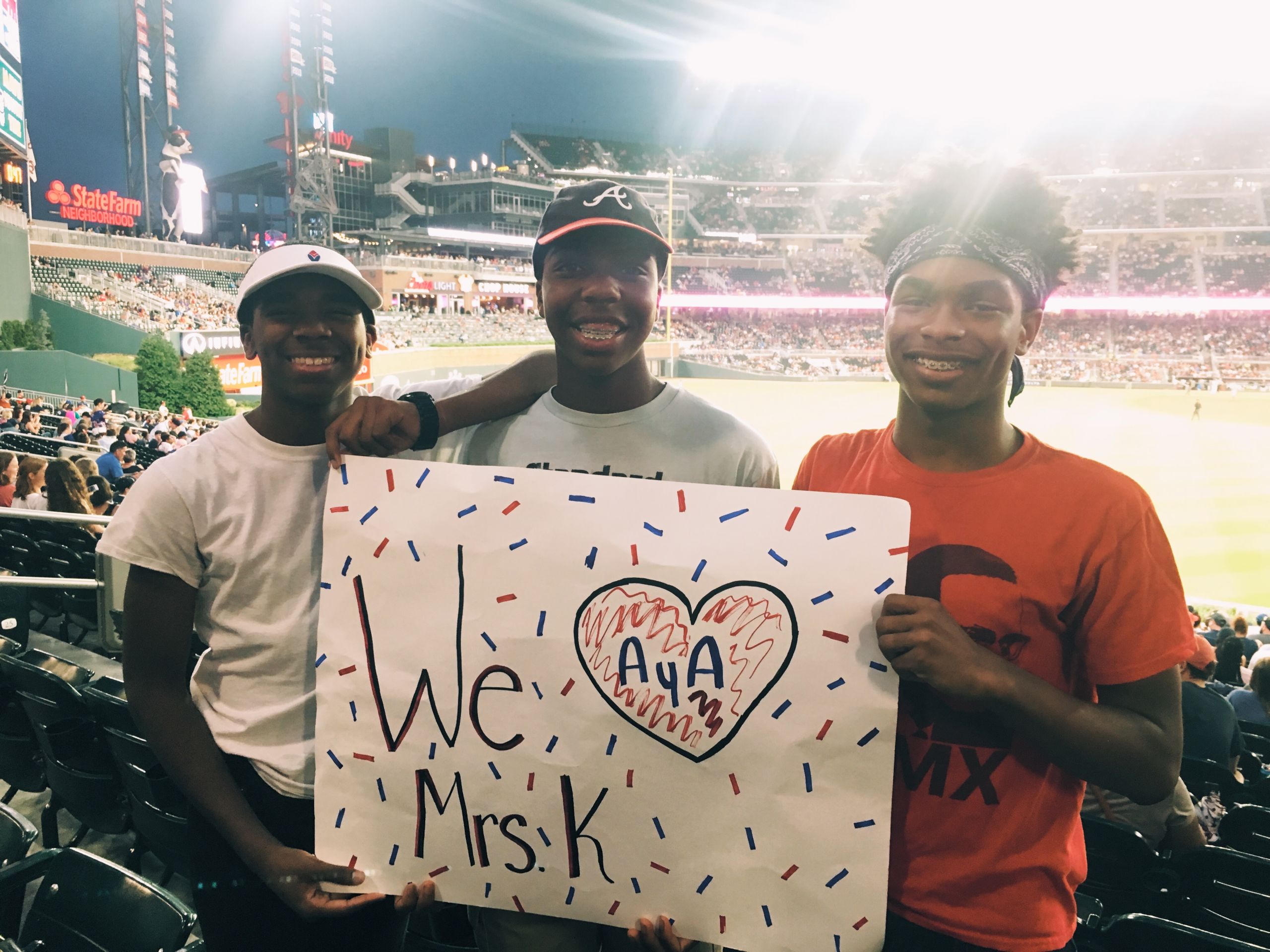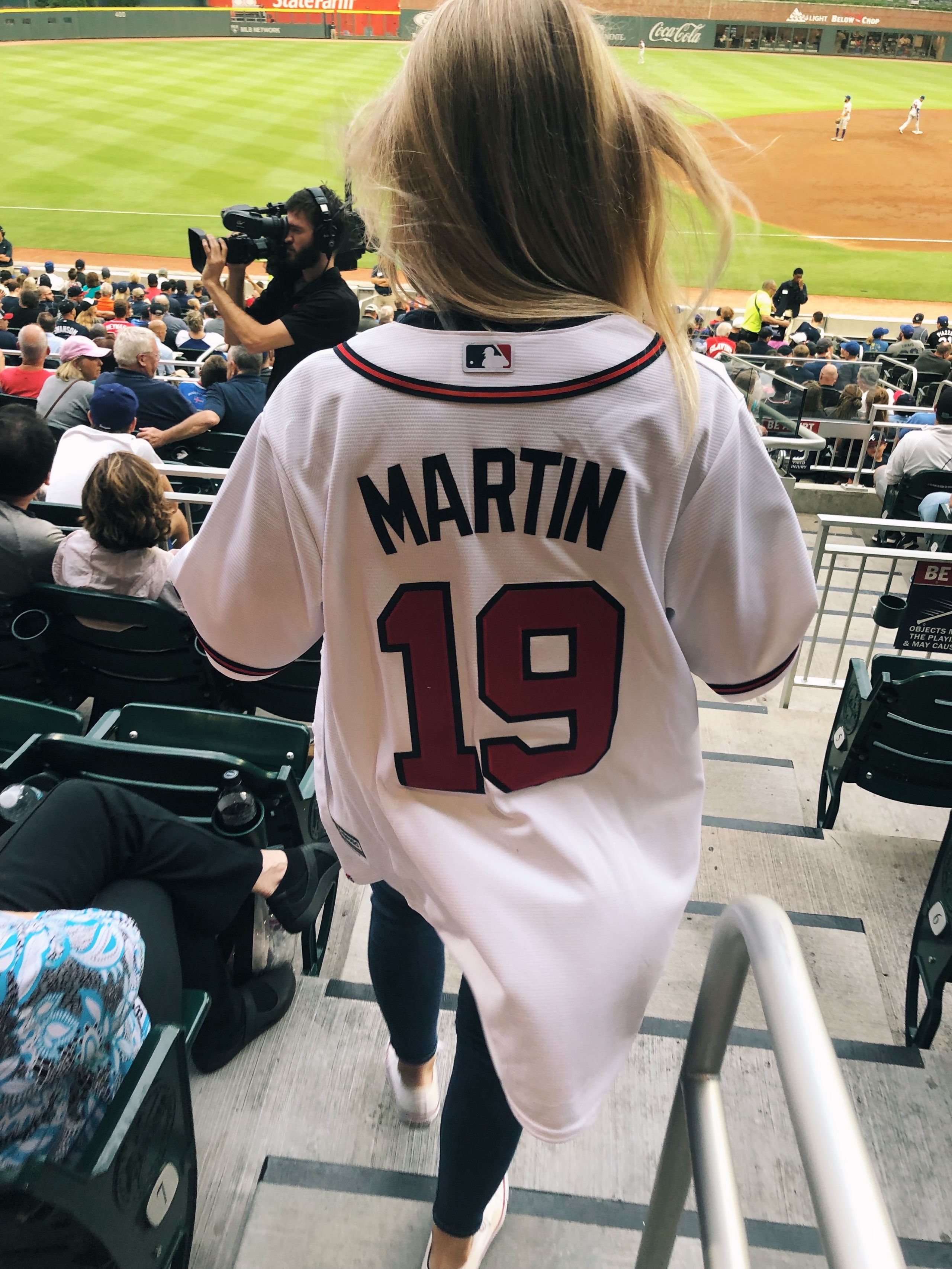 "I want my students to be successful in math," Martin says. "But it's so much more than that. I want to build them into students who will be successful in life in every aspect. I want my students to gain real-life experiences with the help of an encouraging educator."
Like many teachers, Martin's first year on the job was a challenge, mainly because her classrooms at a previous school were overcrowded. At one point, she had 45 students and not enough desks to seat them all in her classroom. Despite this, she was determined to provide each of her students with the support needed to succeed in mathematics.
She credits her time at UGA for equipping her with the tools to teach mathematics—an often-daunting subject for young learners—using a variety of methods. More than a decade after finding her place in the classroom and helping her students achieve academically, Martin was named AYA's 2014-2015 Teacher of the Year.
"My professors inspired me to teach at inner-city schools," says Martin, who received the College's 2009 Hooten Award for Excellence in Mathematics Education. "Students from low-income families are often not given as much attention, but they deserve it."
---