Adapting to
COVID-19
College clinicians and alumni adapt and innovate services to meet healthcare needs during pandemic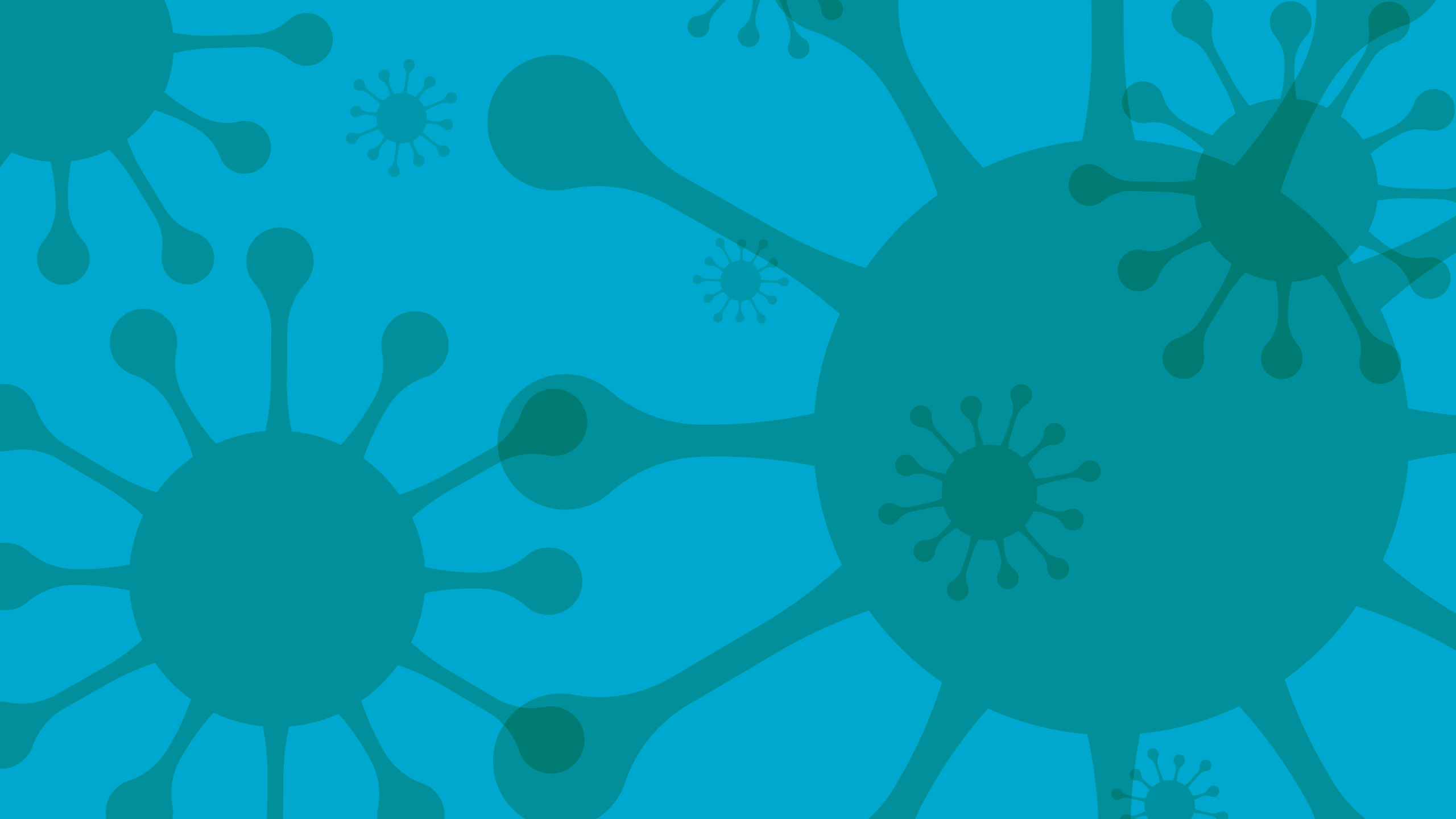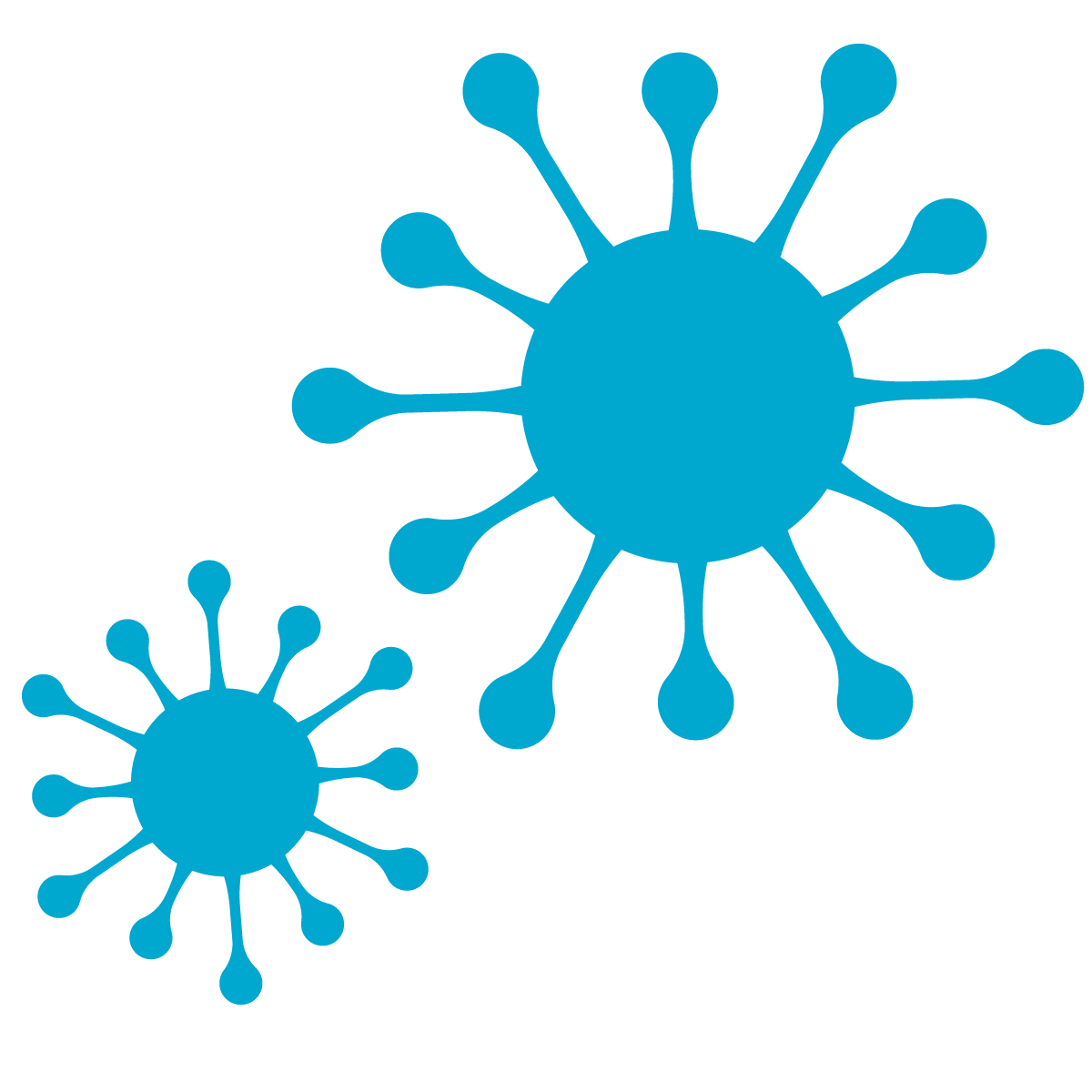 Shifting Support and Services
UGA Speech and Hearing Clinic offers curbside services and teletherapy to minimize contact and disruption to experiential learning and patient services
 By Kathryn Kao
A patient of the UGA Speech and Hearing Clinic desperately needed to fix his broken hearing aid. After spending two weeks at home with several grandchildren and limited hearing, he decided to pay the clinic a visit after the city's stay-at-home orders were lifted.
When he arrived at Aderhold Hall, he met with Alison Morrison, a clinical assistant professor and audiology clinic coordinator in the Mary Frances Early College of Education, who took his hearing aid from him in the parking lot and ran the device upstairs to the clinic. Twenty minutes later, the patient's device was fixed and cleaned—all while he waited from the safety of his car.
Due to the COVID-19 pandemic, UGA's Speech and Hearing Clinic discontinued face-to-face services during the summer, but is now offering limited in-person services. The clinic is also supporting audiology patients through a new curbside service model, which reduces physical contact between patients and audiologists. Additionally, speech-language patients can engage with the clinic via telepractice.
"The curbside model is actually being done across the country by several audiology clinics, but we also looked into what our university, local, state, and CDC guidelines allowed when developing the model," says Morrison. "We're wearing masks and gloves and minimizing as much face-to-face contact as possible."
All patients receive a COVID-19 symptom screener either over the phone or as an email questionnaire 24 hours before their appointment. Once they arrive at Aderhold Hall's parking lot off of East Green Street, a clinician meets them at their car to collect their devices. Depending on the services required, patients typically receive their devices back within 15 to 20 minutes.
"In general, a lot of people with hearing loss have struggled during this time because everyone's wearing masks, and when you're talking about good communication strategies, that is a challenge," says Morrison. "When you're wearing a mask, it not only takes away facial cues, but it also muffles sound a little bit. I think it's just forced us all to get more creative, so we can continue serving our patients and community in different ways."
By wearing clear face masks, practitioners and patients can communicate with facial cues and lipreading. Additionally, all devices are collected with a tray to minimize contact. For patients who are unable to travel during this time, the clinic offers mail-in services for hearing aid repair, maintenance, cleaning, adjustment, and more.
In addition to ensuring service continuity with patients, the clinic also developed new methods for students to continue their clinical training. All master-level students in the College of Education's communication sciences and disorders program must fulfill just over 400 direct client contact hours to graduate. As a result, the clinic developed a telepractice model to not only serve patients, but to minimize disruption to experiential learning.
While students are now administering services online, they are receiving the same supervision under state-licensed and nationally certified audiologists and speech-language pathologists and gaining hands-on training with patients through telepractice, where face-to-face sessions are held virtually.
"Our student clinicians have been so very flexible, industrious and creative in their efforts to deliver teletherapy," says Alisa Fountain, a clinical associate professor in the Department of Communication Sciences and Special Education and clinical education coordinator. "I believe it has really stretched them in how they think about their services and how they ensure quality of service, regardless of delivery mode."
Ultimately, the telepractice model has proved successful for both practitioners and students, as well as patients who have limited transportation options to campus. So far, the clinic has experienced several breakthroughs using the telepractice model, including successfully evaluating and treating two young patients who stutter via Zoom; providing ongoing therapy for a preschooler to enhance his ability to produce speech sounds and form sentences; and providing teletherapy for a pre-K patient who was falling behind with language and literacy skills due to school closures.
"Our clinical faculty and graduate students are a super strong team, and much collaboration and teamwork were a requirement to get this model of service off the ground," said Fountain. "It was helpful for everyone to know that this was a new adventure for everyone—students and faculty—so no one felt lost or alone.  We managed to lift each other up amid the flurry of learning and transition, making us grateful for each other and for all of the many talents that everyone contributed to the telepractice effort."
---
College welcomes new director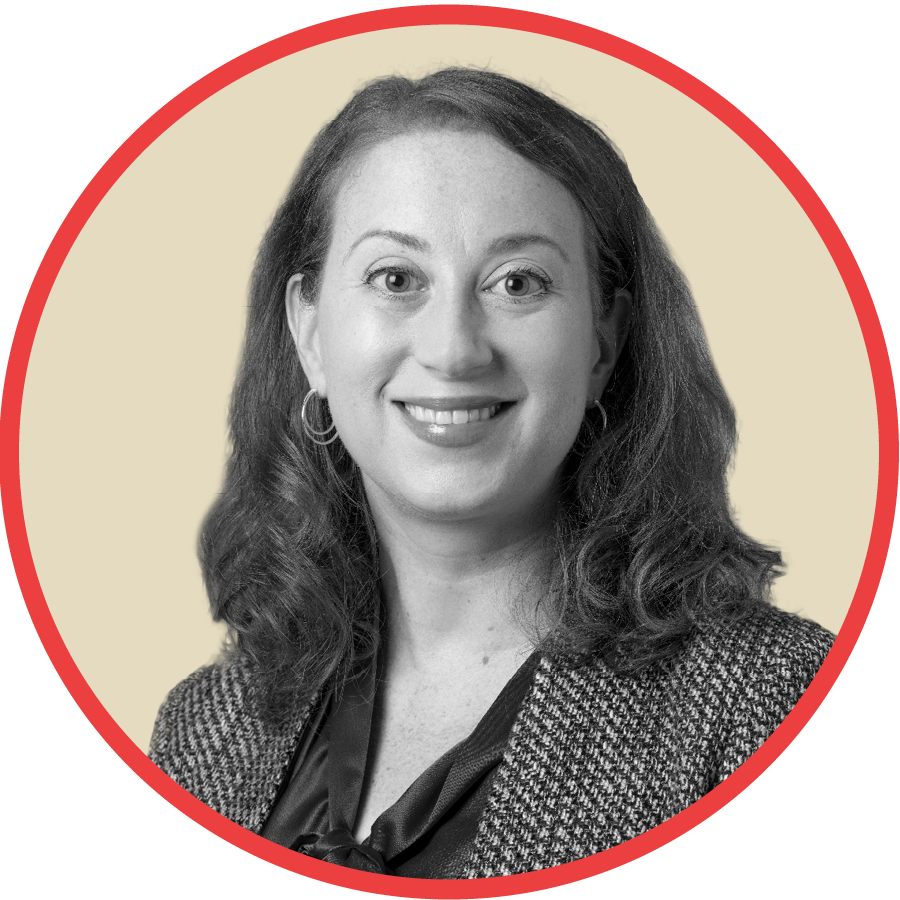 Before joining the College of Education, clinical associate professor and Speech and Hearing Clinic director Terry Jean Ragan (B.S.Ed. '00, M.A. '02) owned a private practice in Macon, Georgia that provided in-person and teletherapy services to children with speech, language, and literacy disorders. With experience working in public and private school systems, Ragan spent several years coaching teachers and families for a cradle-to-college language and literacy initiative in Atlanta.
Ragan is a strong believer in lifelong learning and has served as the professional development manager for the American Speech-Language-Hearing Association's Special Interest Group 1, Language Learning and Education, for the past five years. As a certified speech-language pathologist, she evaluates and treats:
Late talkers
Children with cleft palate or velocardiofacial syndrome
Hearing loss
Autism spectrum disorder
Dyslexia
Attention deficit hyperactivity disorder
Other language-based learning disorders
Congenital syndromes
Multiple disabilities
Children who require augmentative and alternative communication systems to communicate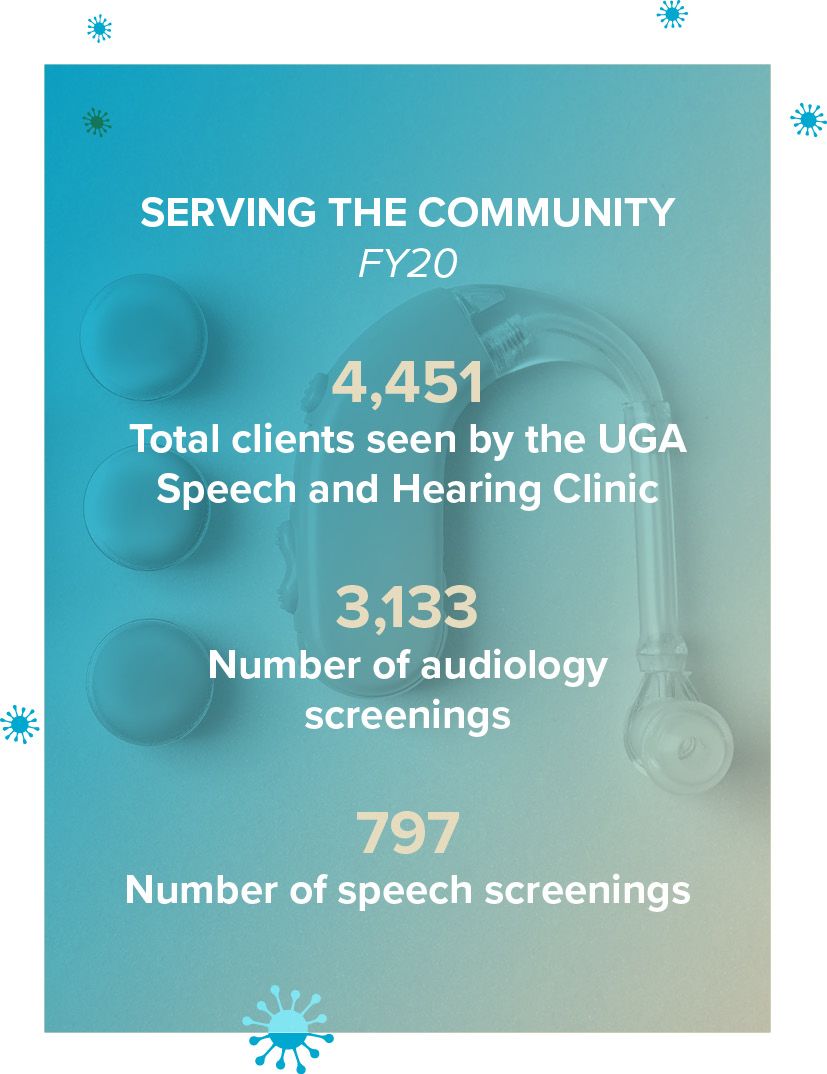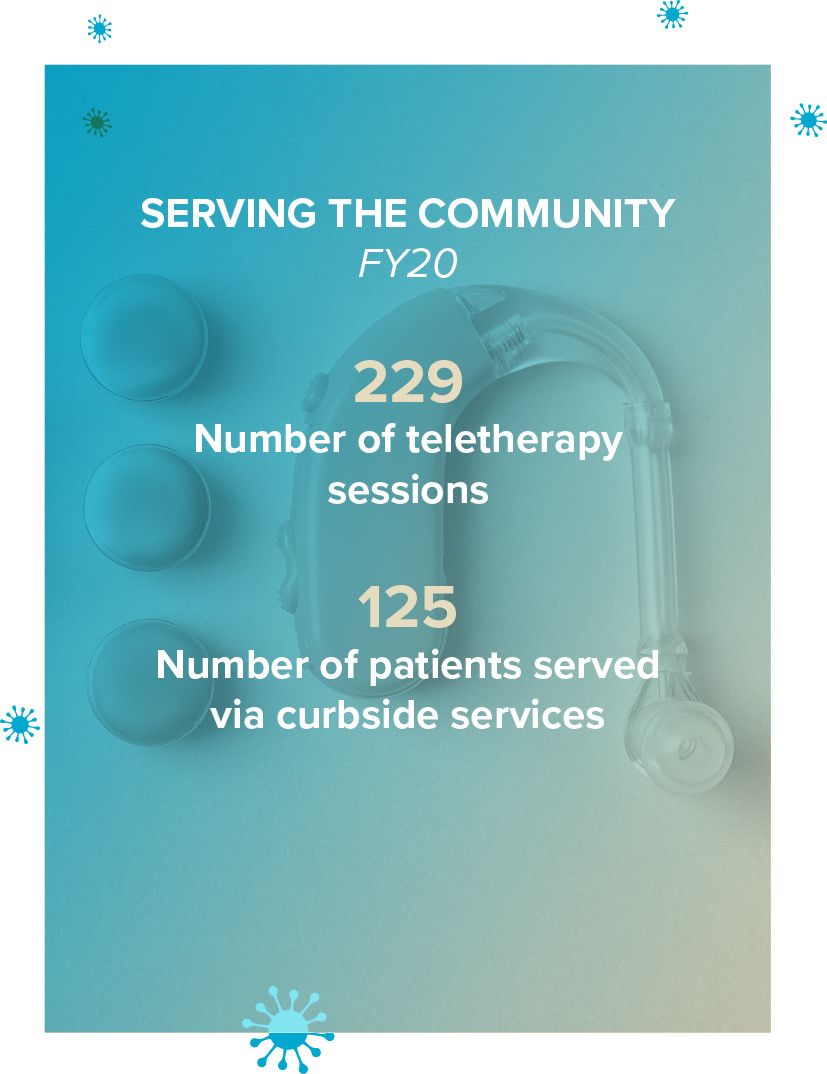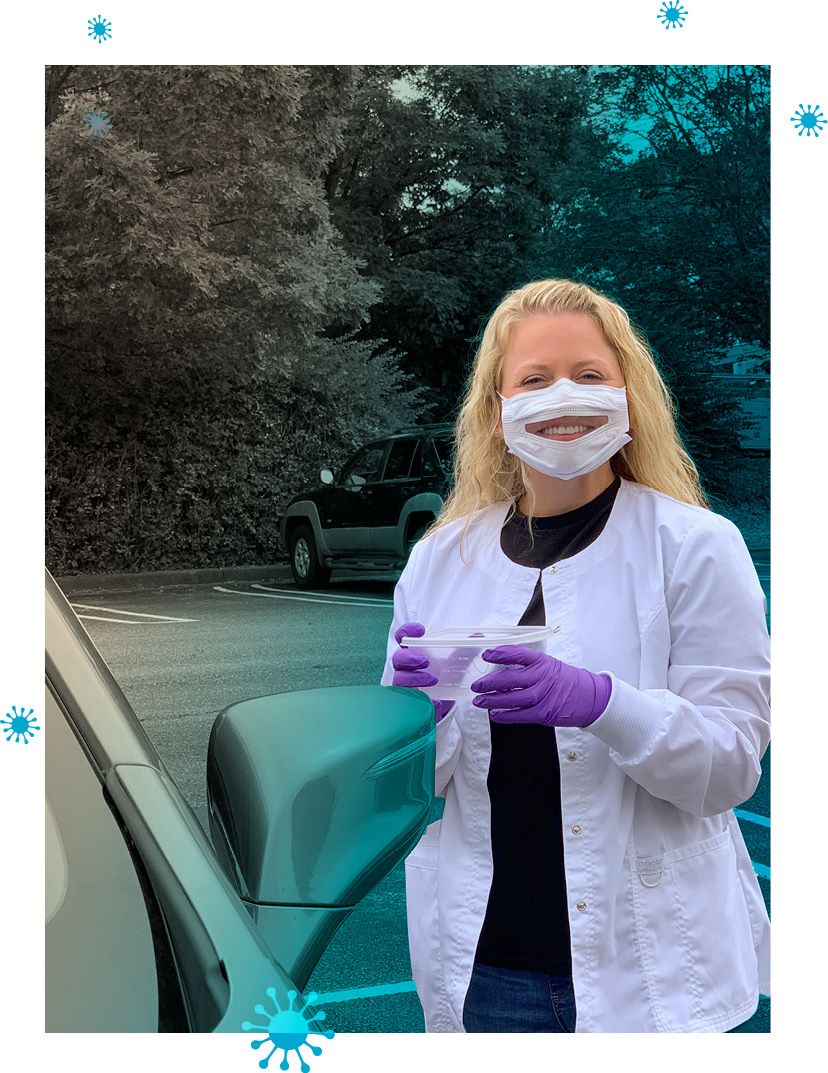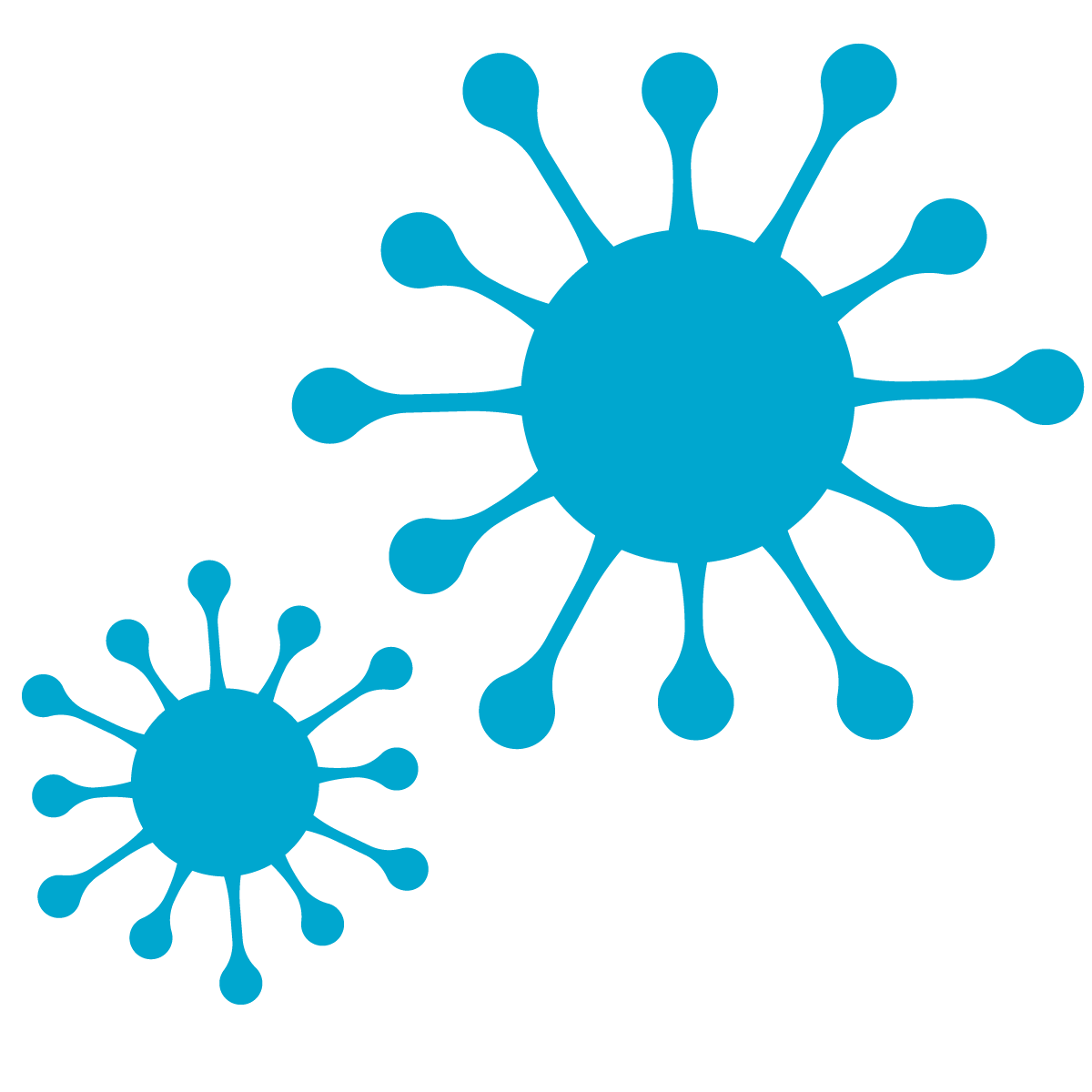 Community Resource Q&A
CABER's new telehealth model assists students with special needs during COVID-19
By Lauren Leathers
During the height of the COVID-19 pandemic, UGA's Center for Autism and Behavioral Education Research (CABER) made some swift changes to accommodate its clients.
The clinic—which provides training for educators and therapists, as well as services for individuals with autism spectrum disorder and other disabilities—developed a telehealth model to continue serving patients and students in special education degree programs.
In addition to co-managing the clinic, Kevin Ayres and Joel Ringdahl, professors in the Department of Communication Sciences and Special Education, conduct research on skill acquisition and behavior reduction. The bulk of their work focuses on using applied behavior analysis for improving educational and behavioral outcomes for individuals with developmental disabilities.
"From a professional standpoint, our team is bound by an ethical code that obligates them to not abandon the client—even in exceptional circumstances like this, we try to identify ways to support those clients," says Ayres. "If you take a look at what's happening in special education across the country, the Department of Education is basically relaxing requirements. We didn't see that as an adequate response."
CABER undertook several initiatives to meet the needs of individuals with developmental disabilities and their families during the recent health crisis. These activities include designing and implementing educational opportunities for students with developmental disabilities via telehealth, transitioning in-person clinical services to a telehealth format, and developing a virtual program for parent enrichment.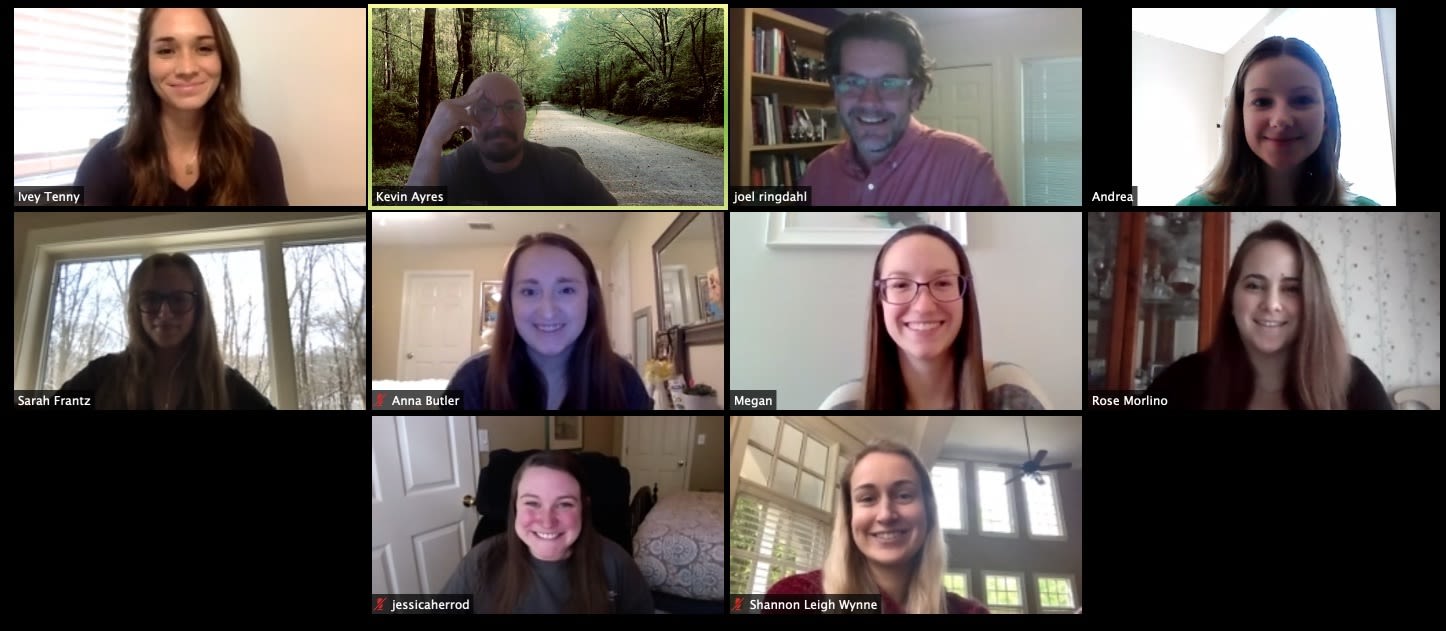 Read how Ayres and Ringdahl developed CABER's telehealth model in a Q&A:
What is the telehealth model for special education?
We operate three model classrooms in the Clarke County School District. When the schools closed, we figured out how to quickly provide services to those students who we are responsible for teaching. Our team—which includes master's and doctoral students, and full-time staff—got together and in about a week, developed a telehealth model that mirrored what we did in the classroom and connected with some of the families who had the ability and interest to do this with us.
We're planning to branch telehealth out into surrounding counties and across the state and are waiting to hear back from their special education programs to see which students they want to direct our way.
What curriculum does telehealth cover?
Most of our students have two appointments per week that last about an hour. These kids typically work on basic academic skills such as identifying pictures, identifying letter sounds, that sort of thing. We coordinate with the parent to get on Zoom with us and the child. The parent will have an outline of what we're going to learn that day. If the child is going to learn three letter sounds, they will need to be exposed to the pairing of that letter sound many times before they remember it. We'll spend about five minutes on a lesson and then take a break.
Many lessons involve our staff member sharing their computer screen, so the child can view what we need them to see. Our staff will ask a question, prompting the child to respond. The parents help to make sure the child stays at the computer and determine if the response is correct or incorrect.
What challenges did you face creating this program?
While we were creating the program, a couple of other items became apparent to us—three big things actually. We offer telehealth services for educational advancement, and we serve clients in our clinic who engage in problem behavior, disruption, aggression, etc. who also have autism or intellectual disability. On Tuesdays and Thursdays, we work with those families on how to support their children.
We also realized how much support some of these parents need while doing telehealth. We've been conducting a parent training program over the past two years to help parents understand children's behavior and how to respond to it. We decided to also turn that into a telehealth format.
Lastly, in talking with several parents of children with developmental disabilities and hearing what's been going on, we realized many of the parents don't necessarily need telehealth meetings a couple of times a week to teach their kids, but they do need additional support in their home. We launched a tip line that parents can reach out to if they're experiencing some challenges. Many of these parents have challenges getting their children into a new routine because they're going to be out of school for an extended period of time. Putting our therapist in a position to provide parents some general support is now live. Under Ringdahl's leadership, that group shifted to offering all of those services via telehealth.
Is there a specific age group that telehealth is geared toward?
For telehealth clinical services, there is no age limit—we've seen kids up to high school. For our tip line, we didn't put any parameters on who can call in. We knew that we could be a resource in the community for people struggling to figure out how to be a teacher as well as how to juggle a job and parenting.
What's a day in the life like for the telehealth staff?
For every hour of instruction that the staff completes, they're putting in about two hours of instruction preparation or finishing up the previous lesson. They usually plan the lesson and meet with their team to deliver the lesson. After the lesson, they review and respond to the data to determine what's going to go into the next session for that particular child. Right now, we have the capacity to serve about 30 kids, and we're only a third full. It's been interesting because when we first solicited parents to see if they were interested, we received a very limited response. What we're hearing from other organizations that have done something similar to this is that the longer it goes on, the more parents will seek support. We expect to see an increase in kids signing on in the future.
---
About CABER
The 

Center for Autism and Behavioral Education Research

 works with local students and teachers to create and sustain supportive learning environments. All programming in the clinic is overseen by Board Certified Behavior Analysts.
Services include:
Skill acquisition 

(learning to identify name, make requests, wash hands)

:

The clinic works with parents or guardians to identify client needs, then evaluates their level of performance and creates instructional programming to help them achieve set goals. These programs are then taught to parents or caregivers to provide the client with opportunities to continue developing these skills outside of the clinic.

Behavior reduction

 (aggression, self-injury, destructive behavior)

:

Clinic teams work with parents and caregivers to prioritize treatment targets. Then, teams conduct a functional assessment (including functional analysis) to identify environmental variables that maintain problem behavior. The team develops and tests treatment options and then provides families with training in implementation.

Parent training:

The clinic offers parent training programs that target specific skills to help promote communication and reduce and prevent problem behavior.

School consultation:

Clinic teams are available to work with schools and teachers on skill-acquisition programming and behavior reduction, as well as general professional development for teachers and paraprofessionals.

Augmentative and Alternative Communication Lending Library:

This resource provides parents and families with augmentative and alternative communication options to test out in the home.
---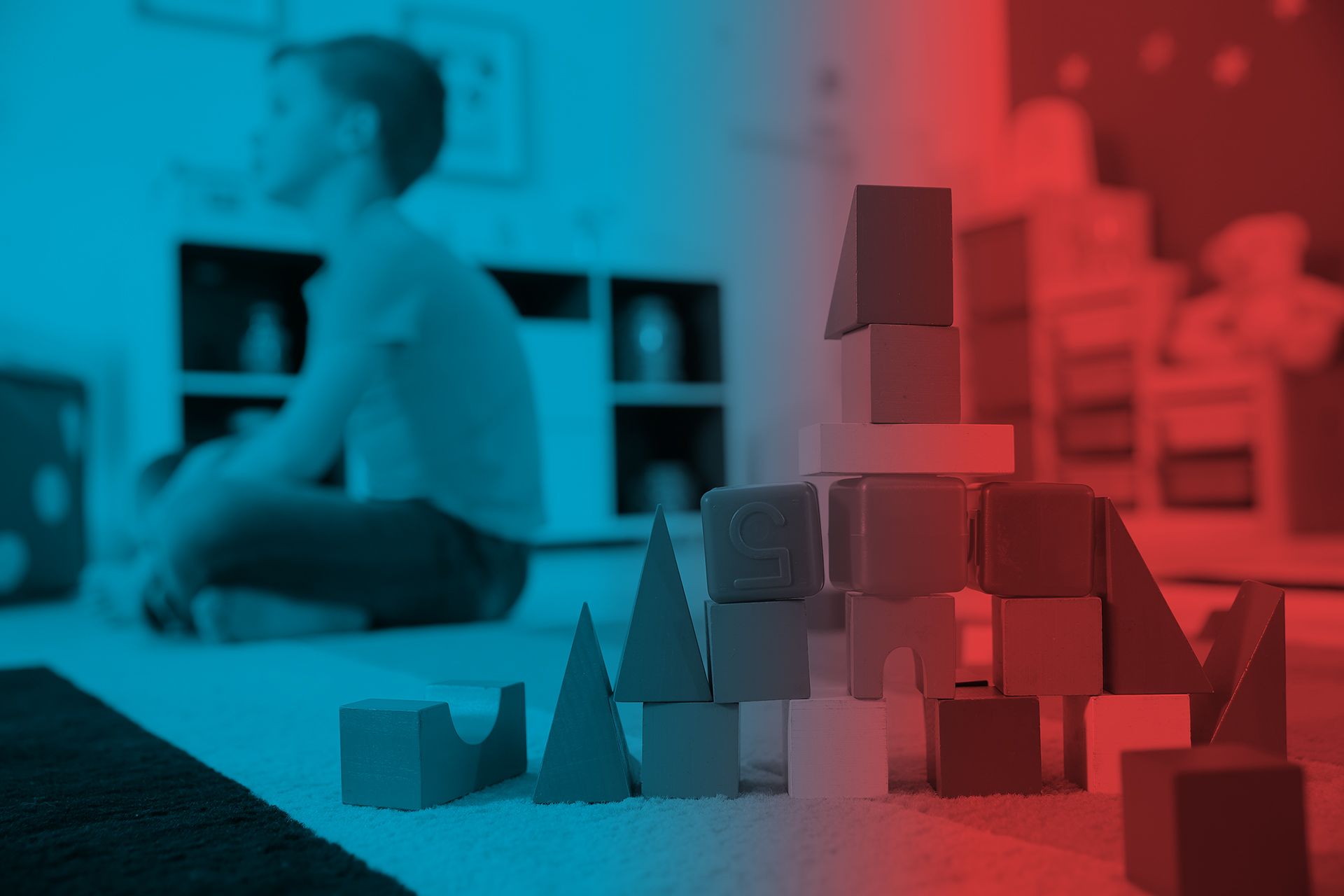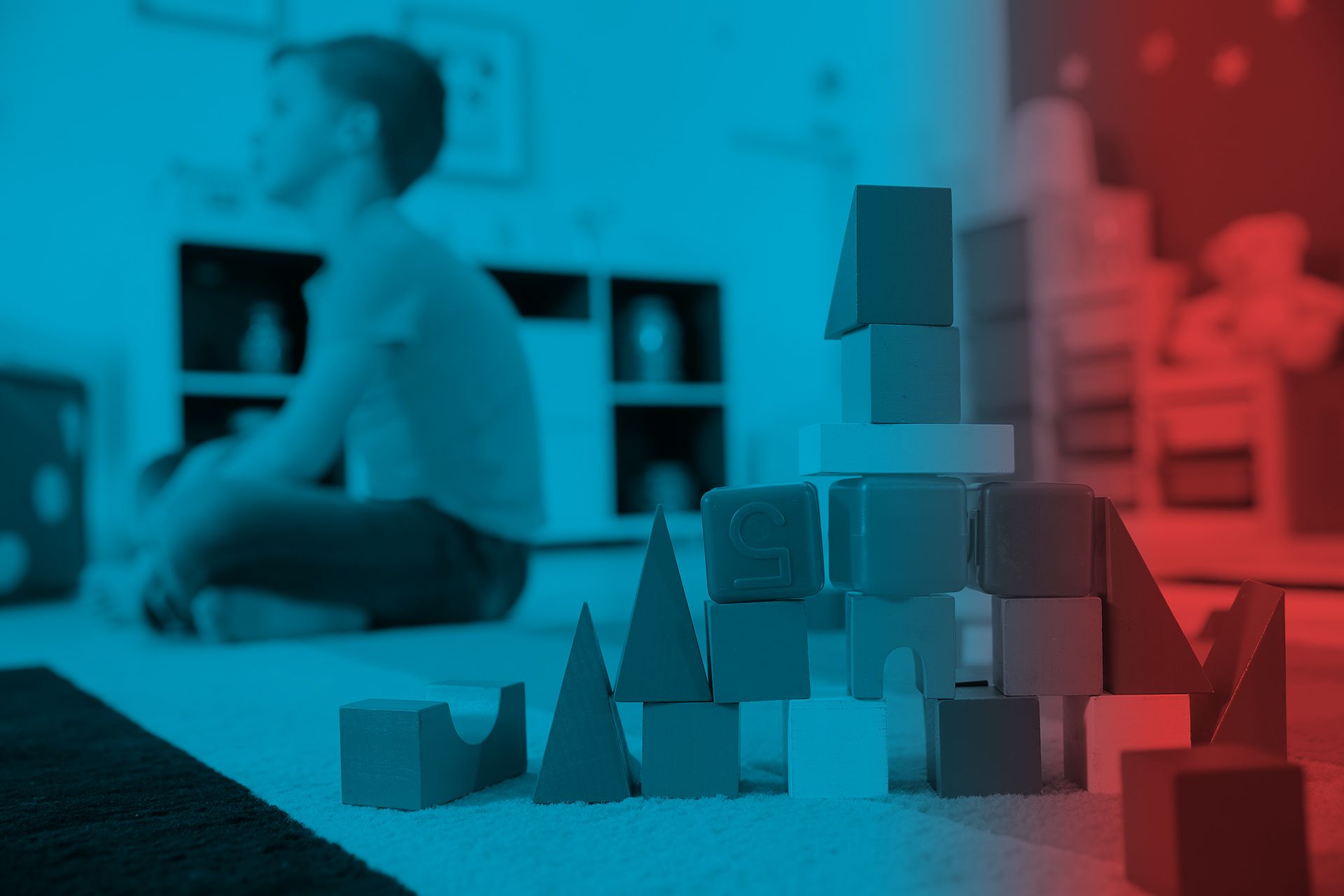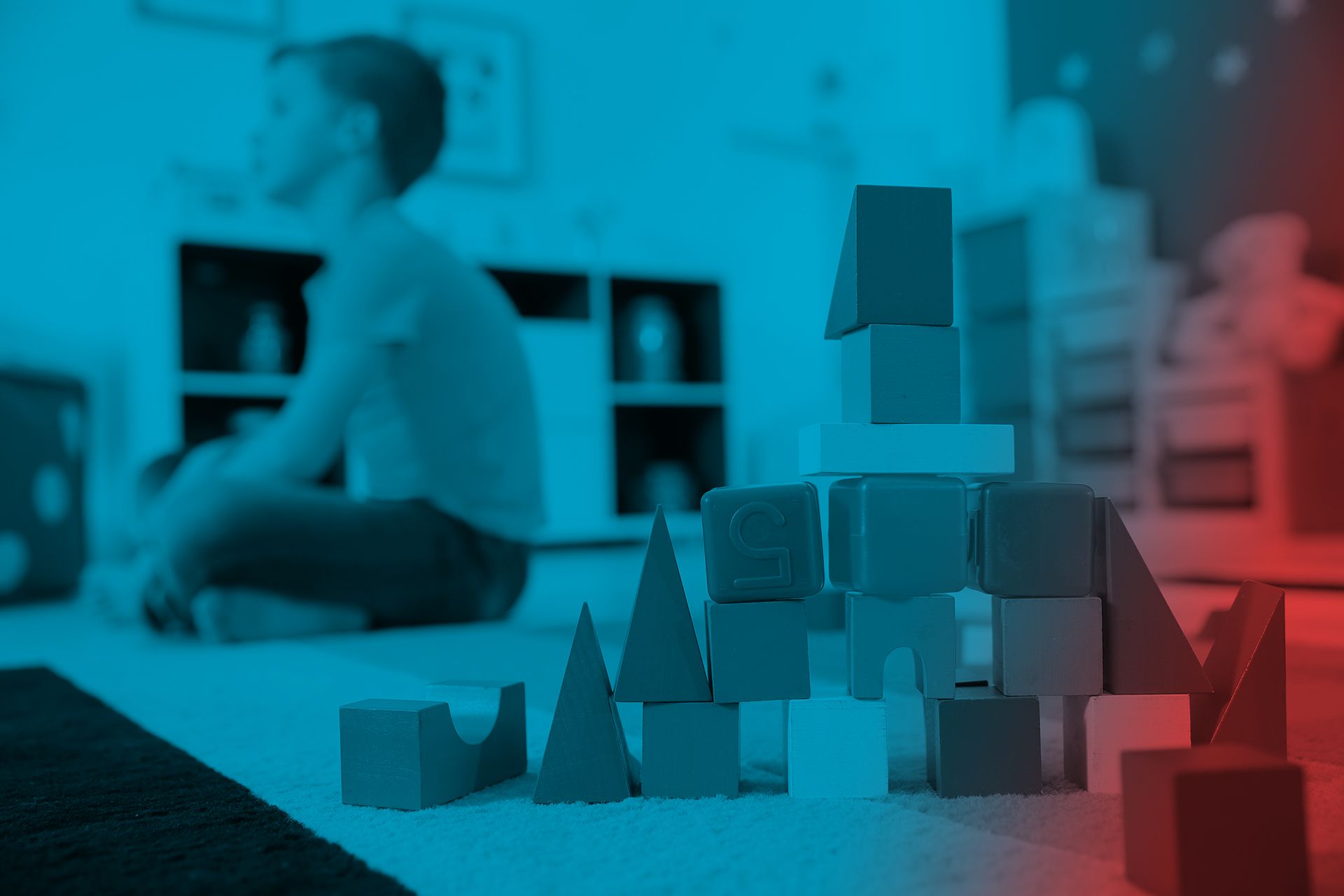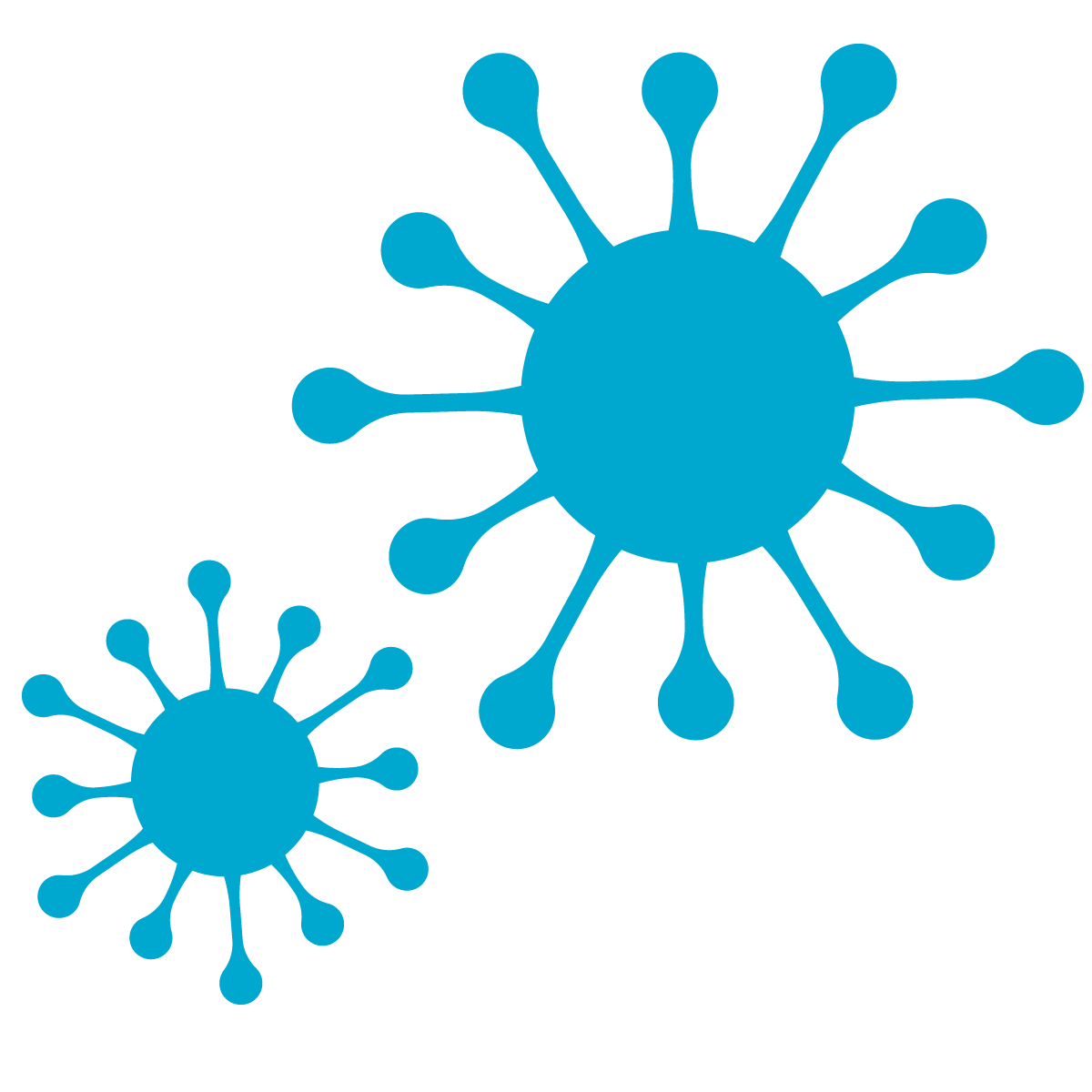 A Coordinated Effort
College alumni work together to make face shields for medical professionals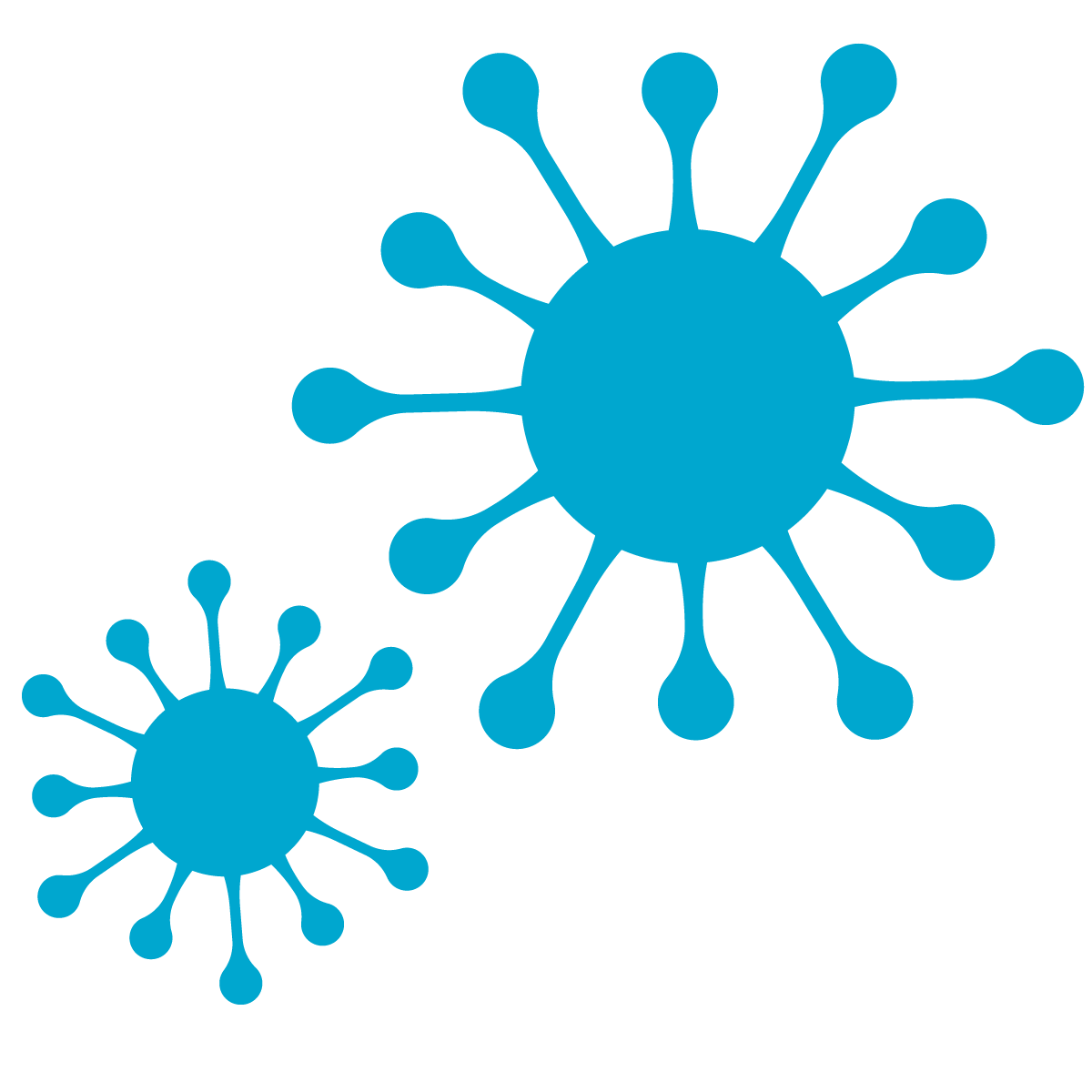 By Kathryn Kao
It's been just over six months since the Sugiuchi household started using their 3D printers to create free face shields for medical workers on the front lines of the COVID-19 pandemic. 
In early May, Chris (B.S.Ed. '97, M.Ed. '01) and Deirdre (M.Ed. '01) Sugiuchi, both alumni of the UGA Mary Frances Early College of Education, created over 1,800 face shields for dozens of hospitals, clinics, health centers, and organizations in Georgia, including the police department in Watkinsville. 
"We had no idea we would still be making face shields at this point," says Deirdre, who received her master's degree in instructional technology. "Just the other day, we got an email from a surgery center in Athens. They had ordered face shields commercially, but they didn't come in. So, that's the type of thing that healthcare professionals are having to deal with."
Before the outbreak, Chris, who serves as a STEM teacher at Chase Street Elementary School in Athens, Georgia, casually grabbed the 3D printer in his classroom to learn more about the machine during spring break. However, when his school closed, the Sugiuchis found themselves in a unique position to help combat shortages of personal protective equipment (PPE) in Georgia.
After reading about how people in Italy were using 3D printers to make pieces for ventilators, Chris and Deirdre decided to download a face shield design from PrusaPrinters—an open-source website based in the Czech Republic with 3D printer designs—so they could create PPE and help medical professionals like Deirdre's sister, a nurse in Asheville, North Carolina, combat COVID-19.
"Prusa were the ones who came up with the original design, and then we iterated the design and came up with the style we're using now," says Chris, who received both his bachelor's and master's degrees in technology education. "We have two laser cutters to cut the clear part of the face shield, and we are 3D printing the mounting bracket, which we call the headband."
Chris collaborated with his neighbor Dr. Karl Barnett, who works in the Piedmont Athens Emergency Medicine Department, on the first face shield prototype. Barnett and many of his coworkers in the emergency room are using these face shields, which can be sterilized and reused numerous times in conjunction with cloth masks or N95 respirator masks. 
After making hundreds of face shields for institutions ranging from Piedmont Athens Regional Medical Center and St. Mary's Hospital to the Athens Alliance Coalition and Athens Housing Authority, Chris and Deirdre have nearly perfected the face shield-making process—from printing the headbands, laser cutting the shield component from PETG plastic (the same kind used to make water bottles) and then mounting the headband using an elastic strap. Because the buttonhole elastics used in the original design are sold out, they now use a bungee cord-like material, which they cut and use to connect the two components of the shield. Throughout the process, they have acquired a greater appreciation for medical and health professionals.
"Hope Haven is sending caregivers into the homes of developmentally disabled adults who are being cared for by their elderly parents," says Chris. "You think about people with severe Down syndrome and the caregivers who have to go into their homes, and it's sometimes very difficult for those people to comprehend why this person, who usually greets them with a hug are not able to do that anymore, and it's just really challenging. There are groups of professionals like that where I think, 'Oh, I didn't even imagine all the situations where people need to have PPE.'"
Overall, it takes approximately four hours to create one face shield from start to finish, but by printing around the clock, the Sugiuchis can produce about 50 face shields per day. Thanks to donations from their neighbors, community members, and University units like the Lamar Dodd School of Art, the two have continued their PPE-making efforts by purchasing more printers (they currently have nine) and materials. 
The pair started Shield Athens, a project consisting of other people in the community who have 3D printers and are collaborating on making headbands for shields, finding materials, fundraising, and designing more PPE. After the pandemic ends, Chris plans to bring the printers back to his school, so his students can use them to create STEM projects.
---