Breaking Barriers
Mary Frances Early challenged injustice and expanded access to music education for students across the South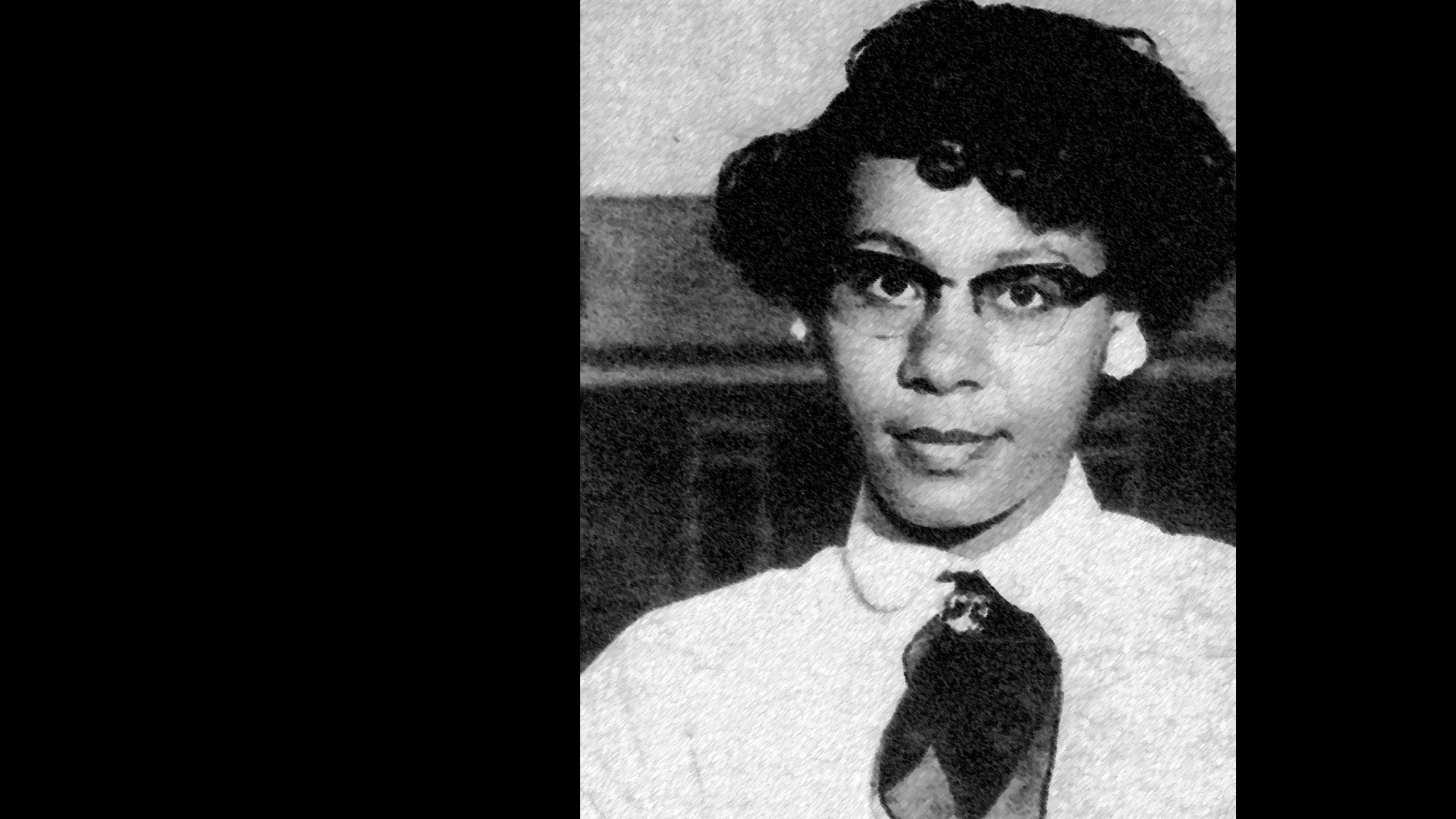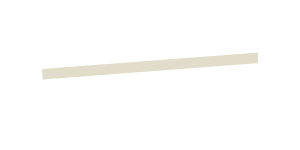 Mary Frances Early's life is like an emotionally-charged symphony.
Defined by a series of unique rhythms and beats, her determination, courage, and accomplishments have inspired generations of students and teachers across the nation.
Whether she was playing the piano to the clicking rhythm of a metronome or listening to her mother sing carols on Christmas Eve, Early could transport herself—thanks to the power of music—from her childhood home in Atlanta's Summerhill community to a classical opera house in Italy. In the 1940s, African Americans were prohibited from listening to the symphony orchestra in Atlanta, so Early satiated her thirst for music through other means: the Victrola record player in her living room, the radio on Sunday evenings, and her father's deep, melodic voice.
"Music is something that brings joy," says Early (M.M.Ed. '62, Ed.S. '67), who became the first African American graduate of the University of Georgia in 1962. "That is why I wanted to teach because kids have to read and write. They have to learn social studies and science, but they should also be exposed to the arts. And my belief is that all children can learn, and all of them can learn music. They may only be able to play the rhythm sticks, but if that gives them joy, then you teach them to play the rhythm sticks."
After playing an integral role in desegregating UGA as a graduate student pursuing a master's degree in music education, Early went on to lead a historic and groundbreaking career. She received numerous honors and awards as not only a music educator and director, but also as the first elected African American president of the Georgia Music Educators Association.
This past February, she celebrated the official naming of the UGA College of Education in her honor, a recognition she views as the zenith of her career. "I really attribute the honor to my parents who taught me so early that a good education is the pathway to success," she says. "I think it would inspire young educators and educators-to-be to understand that teachers can reap big rewards, both in satisfaction with their careers and also in unexpected rewards."
---
'I was able to explore books'
Born on June 14, 1936, Early often looked to her father for guidance growing up. Despite having only graduated from elementary school, he was successful in several business ventures, which included both a restaurant and a grocery store in Atlanta. Although he died when Early was 12, his practical approach to raising her and her brother John, taught her many life lessons—the importance of saving, the value of owning property, and the drive to persevere in the face of adversity.
After noticing Early's love for music, her parents signed her up for lessons with a pianist who owned a studio directly above the family's restaurant on Auburn Avenue. Because her father sang at various community events, he wanted Early to be skilled enough at the piano to accompany him. "Perceiving my interest in music, they signed me up for piano lessons when I was 8," Early recalls. "The piano teacher I had was in the studio just upstairs from my father's restaurant, so I didn't have to go anywhere except up the steps. I loved to take piano lessons, but the teacher would rap me on the knuckles, and after two years I said to my parents, 'I can't do this anymore.'" Although she stopped taking lessons, Early continued to play piano for many more years, resuming lessons in high school and college.
While her father encouraged her to pursue music, Early's mother—who exuded a quiet energy and remained protective of her children well into their adulthoods—inspired equally important passions in Early's life—books, reading, and education. Because schools were segregated in the South, Early and her brother, who was only 18 months older, had to attend morning sessions at E.B. Johnson Elementary School. After school was over, Early remembers walking across the street from her father's restaurant to the Auburn Branch of the Carnegie Library of Atlanta (the only library for African Americans in the area at the time), where she spent most of her afternoons.
"That's where I spent my time," says Early. "I thought this is great; my parents paid me too. They didn't want me at the restaurant during the day and in the early evening hours because they sold beer as well as food; they did not want me in that atmosphere." So instead of working at the restaurant to earn money like her brother, Early received an allowance to spend countless afternoons reading and traveling to other parts of the world through books. "I spent all this time in the library," she says. "And I was able to explore books, books, and more books, as well as do my homework."
By the time Early began attending high school, she had saved enough of her own money—around $500—to purchase a first-line clarinet, an instrument she insisted on playing despite pushback from band directors at two different high schools. One director already had enough clarinet players and another wanted her to play the tuba instead. She eventually landed at Henry McNeal Turner High School where she excelled musically and academically. Because she could already read and play college-level music, Early quickly rose to the top of her class as the school's first clarinet player and graduated as valedictorian in 1953.
Inspired by her charismatic band director and her mother, who taught in a rural one-room schoolhouse before marriage, Early decided to follow suit and pursue a career in music education. "I wanted to be a band teacher," she says with an air of fortitude. "But that was not what ladies did back then. You're not supposed to teach band—you're supposed to teach chorus and general music." And while Early did teach chorus and general music for many years, she also taught band, helping to break down barriers for not only African Americans, but for women in the music industry.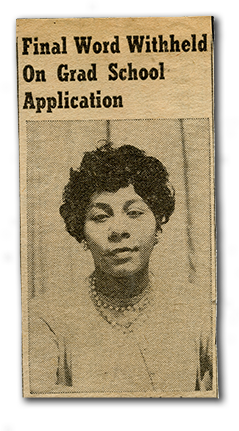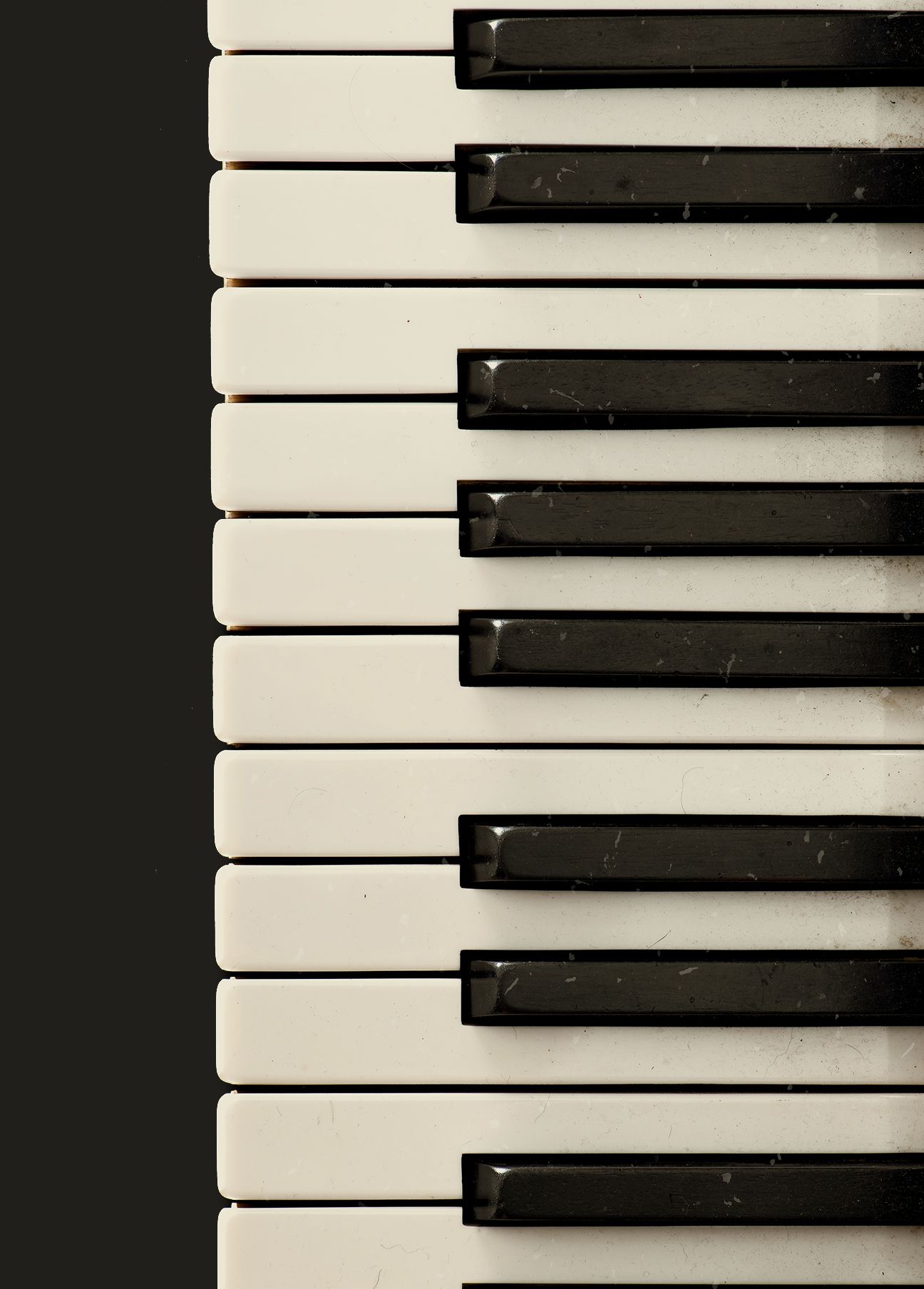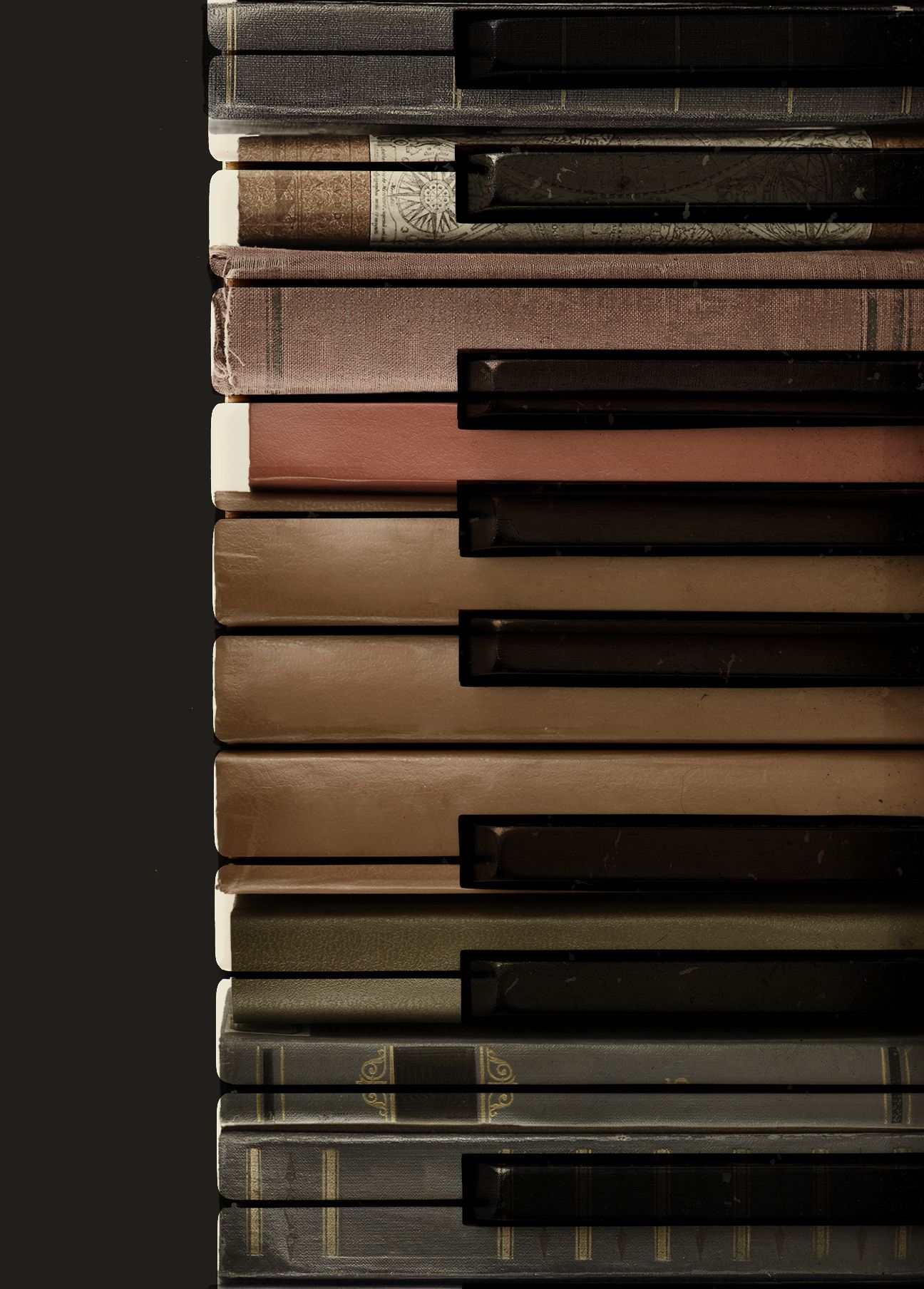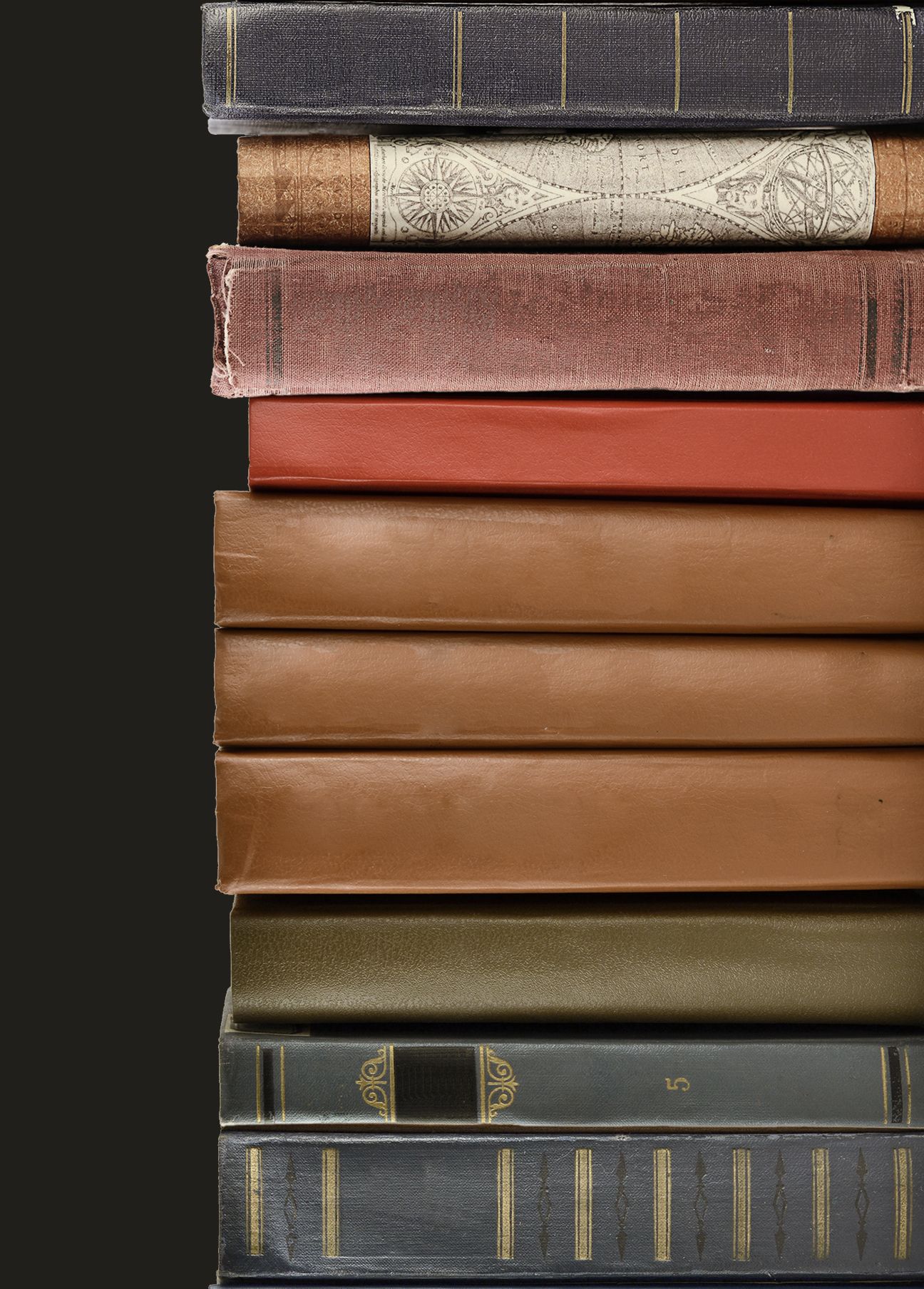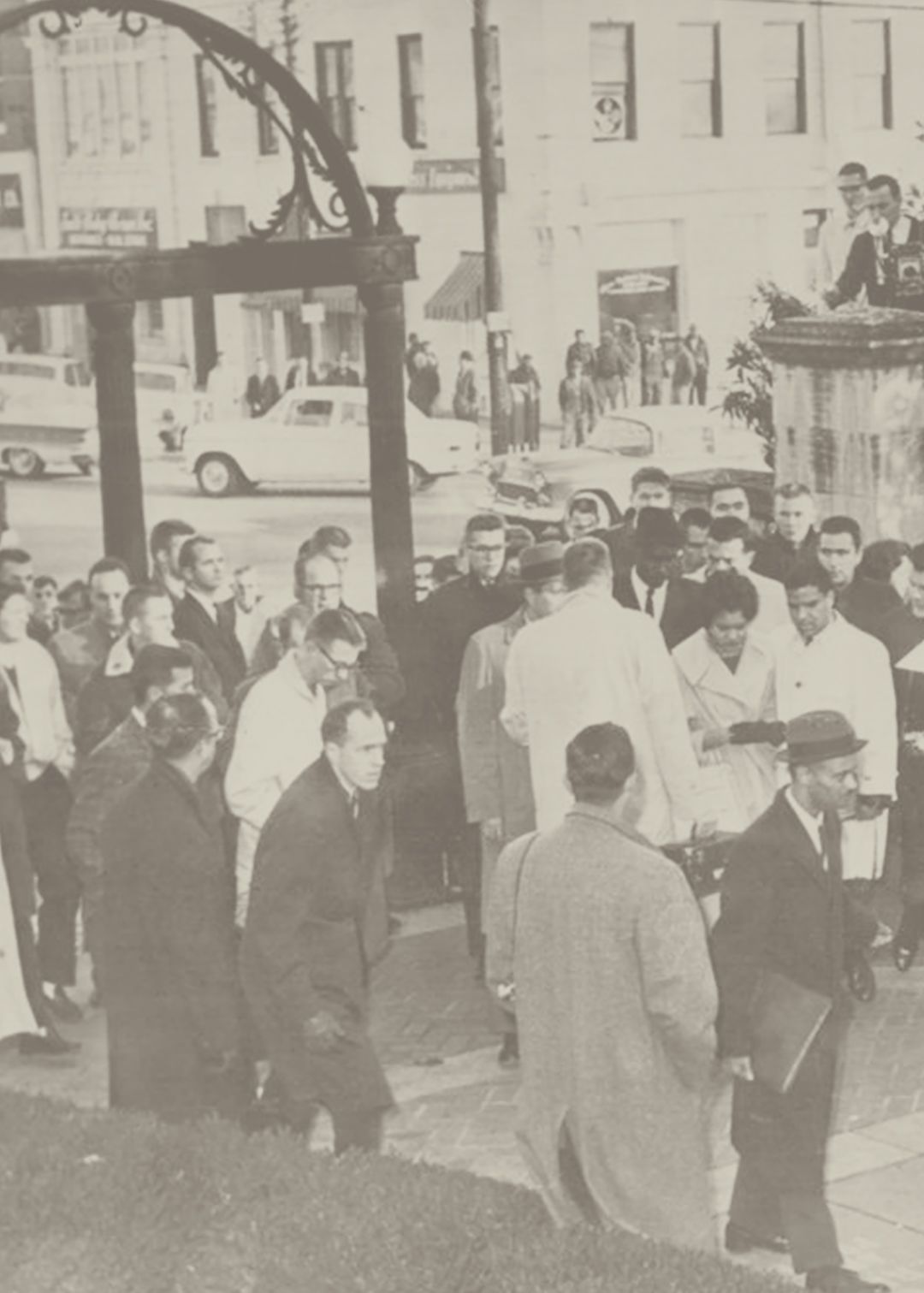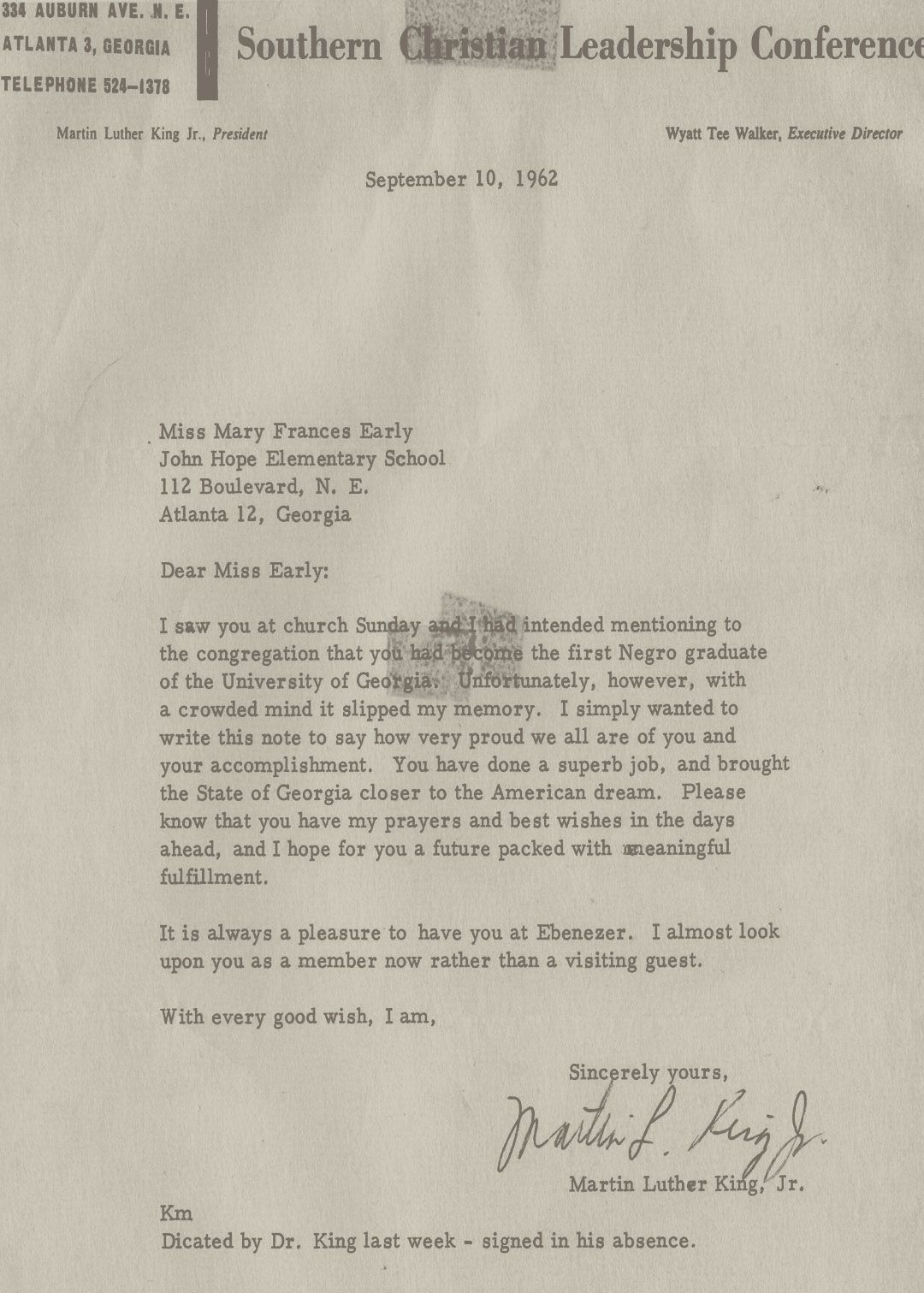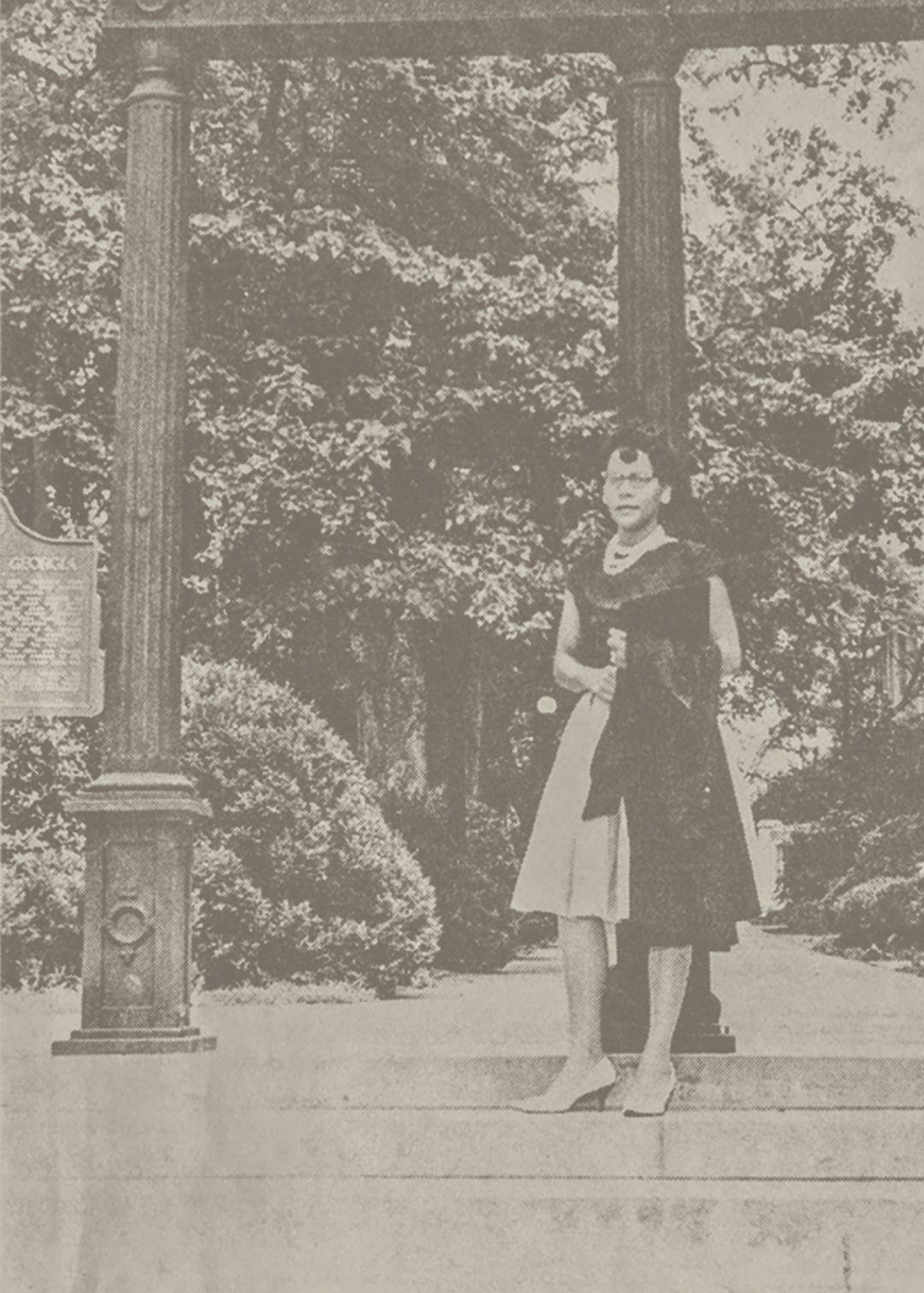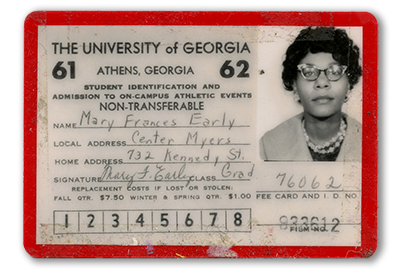 ---
'I want to be part of the action'
On a warm summer day in 1961, Mary Frances Early decided to head to UGA's post office to mail her mother a note about an upcoming exam she needed to study for. While there, a group of students across the street began harassing her with racial slurs, and after ignoring them for several minutes, they decided to get Early's attention another way—by throwing rocks at her. One of them hit her under the eye, nearly breaking her glasses.
In the heat of the moment, Early picked up the rock and threw it in their direction, not to hit them, but to break up their ranks. "When I went home the next weekend, I went to Dr. King's office after church, and I said, 'Dr. King, I have erred.' I told him I had not been nonviolent, and I told him what happened. He laughed and said, 'I would have done the same thing, Mary Frances, don't worry about it,'" she says laughing. "I didn't believe him, but that was a big relief."
Early began attending Ebenezer Baptist Church in Atlanta when she was a master's student at UGA, and she attributes much of the strength she gained to weekend trips back home for Sunday sermons with Martin Luther King Jr., who played an integral role in Early's motivation to help desegregate UGA, along with Charlayne Hunter (now Hunter-Gault) and Hamilton Holmes. In January of 1961, after returning home from her teaching job at John Hope Elementary School, she caught a news segment on TV covering the riot that drove Hunter and Holmes off campus. They were recently admitted to UGA by court order and became the first African Americans to attend the University. Their presence created an uproar on campus, resulting in several protests.
"I thought they needed support," says Early. "They needed a graduate student to open the doors at the graduate level because they had opened the doors to the undergraduate school. My mom was afraid because she knew about the Ku Klux Klan and the dastardly things they were doing all over the South. We were watching the riot on TV, and she said, 'You see what's going on. Do you want to put yourself in that situation?' And I said, 'Mama, I cannot stand on the sidelines and wait and watch until somebody else solves the problem. I want to be part of the action.'"
"Mama, I cannot stand on the sidelines and wait and watch until somebody else solves the problem. I want to be part of the action."
Early, who inherited her mother's quiet demeanor and strong determination, was in the middle of her graduate program at the University of Michigan when she decided to transfer to UGA to help integrate the University. Having achieved academically her whole life—she graduated as valedictorian from Clark College (now Clark Atlanta University) in 1957—Early felt confident she could help desegregate the University and break down the barriers to a quality education for all people.
But first, she had to make it through the application process, which lasted five arduous months. With the guidance and support of civil rights leader Jesse Hill Jr., who was a source of encouragement for Early throughout her time at UGA, she eventually completed the interview process, during which she was asked a number of insulting questions about her personal life. At the time, Early had already made a name for herself as a music teacher at John Hope Elementary School in Atlanta and the questions caught her off guard. However, she pressed on, enrolling five months after Hunter and Holmes and eventually receiving an acceptance letter from UGA.
As a graduate student, Early focused heavily on her studies, often studying over the weekends to keep herself entertained in Athens, where all shops and restaurants were still segregated. Over the course of two years, she concentrated on her goals and dreams and tried her best to ignore spiteful comments made by students. "Although the students were very unfriendly, hostile, and cold, the faculty were supportive," Early recalls. "All I wanted them to do was to be fair… I wasn't asking for any gifts. They did not, however, address the students in class who were so hostile. They just ignored them. So, perhaps that was the best way to handle the situation."
Outside of the classroom, Early frequently experienced blatant acts of hate, from having her car vandalized with red spray paint to getting barred in front of the library by a line of students. One night while studying music theory in the fine arts building, a student locked her inside the piano room by blocking the door with a stone. "The students were following suit because it's much easier to follow the crowd than it is to stand out and make yourself noticed," she adds. "And I actually felt sorry for them because often you can look into people's eyes and see what their conviction is. And there were students who when you look them in the eye, they would soften, and you knew they did not believe in this, but they felt they had no choice."
Amid all the hate, however, there existed some small acts of kindness that, while done in secret, spoke volumes to Early. During the spring of 1962, three female students came down to the dorm room Early shared with Charlayne Hunter and told them that they were actually glad Early and Hunter were at UGA and that while they wanted to be friends, the girls were rushing a sorority and were told they would not be invited to join if they were seen talking to them. As a member of Alpha Kappa Alpha, the first sorority established by African American women, Early could empathize with the students and told them that while she was thankful they reached out, not to come back and risk losing their bids.
On August 16, 1962, Early became the first African American graduate of UGA when she received her master's degree in music education. And while this incredible feat went unnoticed by UGA and the general public for several decades, Early recalls how momentous that day was for both her and her family and friends. "I was one Black student among 600 white students," says Early, who later returned to UGA to pursue a specialist's degree in music education, graduating for a second time in 1967. "And while I was really invisible, they couldn't help but see my family and friends because there were 74 of them rolling down Highway 78 in a convoy of cars. I was so glad at that point to be finished and to have achieved my goal of getting my degree."
'You can be courageous'
While eating lunch with a friend at LongHorns late last year, Early noticed two women across the restaurant glancing in her direction. After finishing their meal, the two got up and made their way over to her table. "You're Ms. Early, aren't you?" the younger woman said smiling alongside her mother. "I'm a UGA graduate, and so is my mother. I wanted to thank you for paving the way."
Ever since UGA announced naming the College of Education in her honor last fall, Early has had several similar exchanges with alumni, friends, as well as strangers who empathize with her struggles as a student of color. And while Early views the naming as a pivotal point in her career, her life did not stop after UGA.
In fact, it blossomed.
From 1962 to 1983, Early taught music for Atlanta Public Schools, including at John Hope Elementary, Wesley Avenue Elementary, and Coan Middle School. Her students learned the fundamental concepts of music and how to play a range of instruments "Teaching music is more than about teaching notes," says Early. "It's about teaching teamwork. It's about teaching personal discipline because you have to go home and practice. It's about learning how to give yourself to a common cause and see those lessons translate into everyday life."
Her most cherished memories as a music educator include watching her students laugh with joy at a showing of "The Nutcracker" and singing along to the "Sound of Music." "That's the thing I love about music," says Early. "You don't have to be a professional to love it. But you have to understand it to be a good consumer. And if you learn it, then you will want to make sure your children value it too."
Despite her many accomplishments and honors over the years, Early continued to face discrimination for the color of her skin and for teaching band as a woman. Because Georgia's music competitions were still segregated in the early-'70s, Early had to take her Coan Middle School band students to a Black music festival in Fort Valley, Georgia, to compete with other bands in the Atlanta area. "We got a superior rating, but one of the judges had written on my adjudication sheet, 'Very fine job, especially for a woman,'" she recalls. "You're not supposed to talk to judges, but I asked, 'What do you mean by this?' and he said, 'Well, there are not that many females who teach band.' And I said, 'Do you realize we study the same curriculum as men? So why would my band be different?'"
Undeterred by these comments and after spending several years as a music teacher and supervisor, Early was named the first African American president of the Georgia Music Educators Association (GMEA) in 1981. In this position, Early traveled across Georgia to promote music education, encourage more students to audition for All-State musical groups, and enhance diversity initiatives both in schools and on the board of GMEA. Additionally, she served as director of music for Atlanta Public Schools and, after retirement, taught at Morehouse College, Spelman College, and Clark Atlanta University, where she served as chair of the music department for eight years. In both public and higher education, she influenced thousands of students and teachers.
"It is so rewarding to hear people say thank you for paving the way," she says. "Somebody else may have come after me, and I'm sure they would have, but I had the opportunity to be that person. And consequently, I bear a big responsibility for making sure that what I do is something they can be proud of beyond me graduating."
Early was asked to share her story with the Graduate and Professional Scholars organization at UGA in 2000—nearly four decades after graduating from the University. She credits her "reintroduction" into UGA's history to Maurice Daniels, dean emeritus and professor emeritus of UGA's School of Social Work, who founded the Foot Soldier Project for Civil Rights Studies and produced "The Quiet Trailblazer," a documentary chronicling Early's life. "Mary Frances Early is the epitome of an authentic voice of protest who helped to change the course of history at the University of Georgia, in our state, and in our nation," he says. "Ms. Early's inspirational story illuminates a courageous trailblazer, pioneer, and bridge-builder in the struggle for social justice. She is one of the founding mothers of a new South—one that makes real the promise of democracy."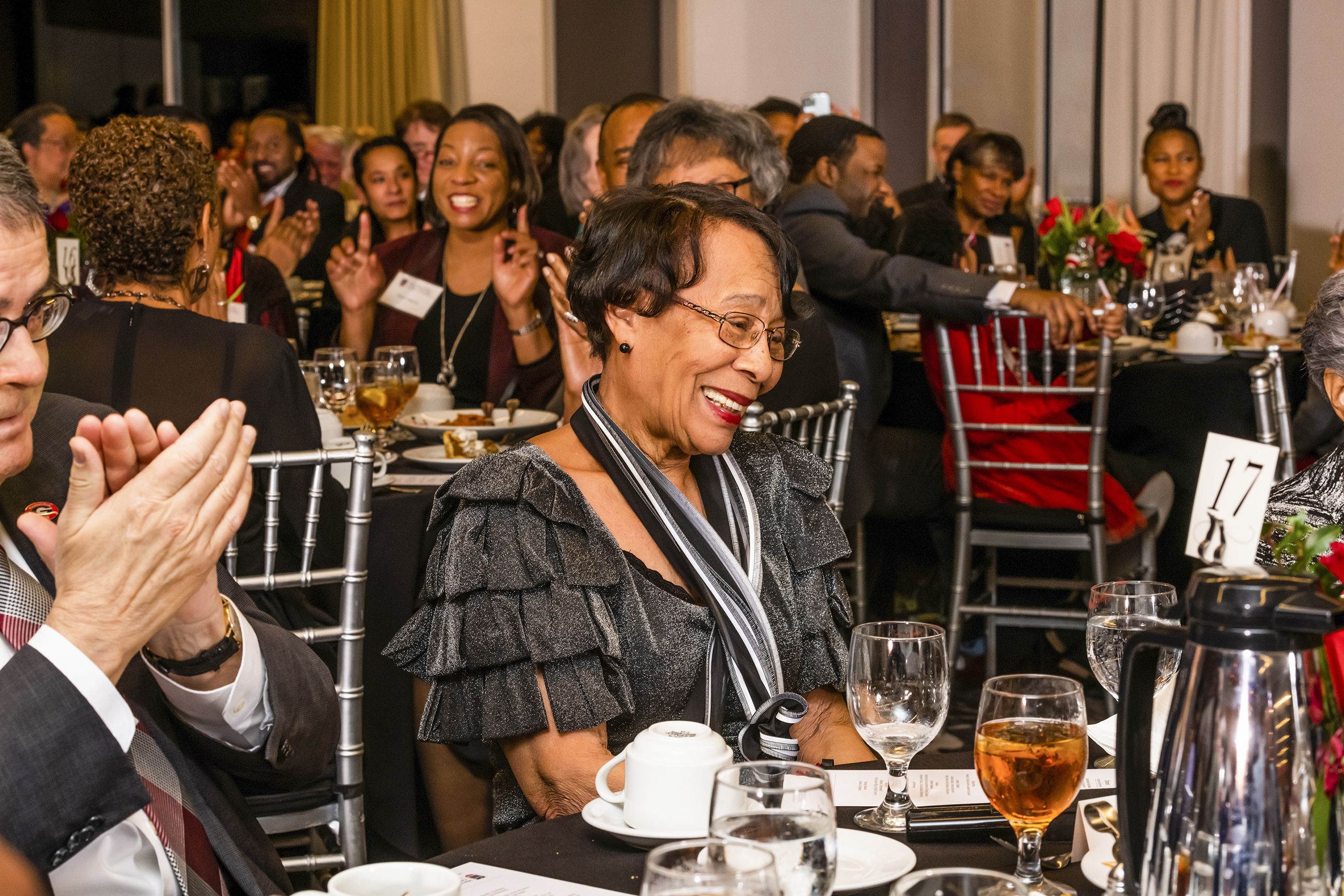 In February 2020, the UGA Mary Frances Early College of Education hosted a gala dinner which was followed the next day by UGA's official naming ceremony and plaque unveiling to honor Early's momentous life and career. Donations raised during the naming campaign and to the College's endowment fund support scholarships for students who, like Early, have overcome challenges to attend UGA, as well as college and campus activities aimed at strengthening diversity and inclusion.
"I'm just blessed," Early says with a smile. "People recognize me not because I'm so great, but because I had the opportunity to be one of the first people to help students have the courage to come to UGA themselves. And that's important to me. Martin Luther King Jr. let me know that I was human. You can be courageous or you can be a coward. But the one thing that you have to be is determined. I learned more by coming to UGA. Because of all the things I had to endure as I went through my career, I knew how to handle myself. And I was able to consort with anyone at any level because I learned to persevere."
---