Early Risers
The Mary Frances Early College of Education is home to thousands of dedicated students who are pushing education and the health sciences into the future.

Here are two of their stories.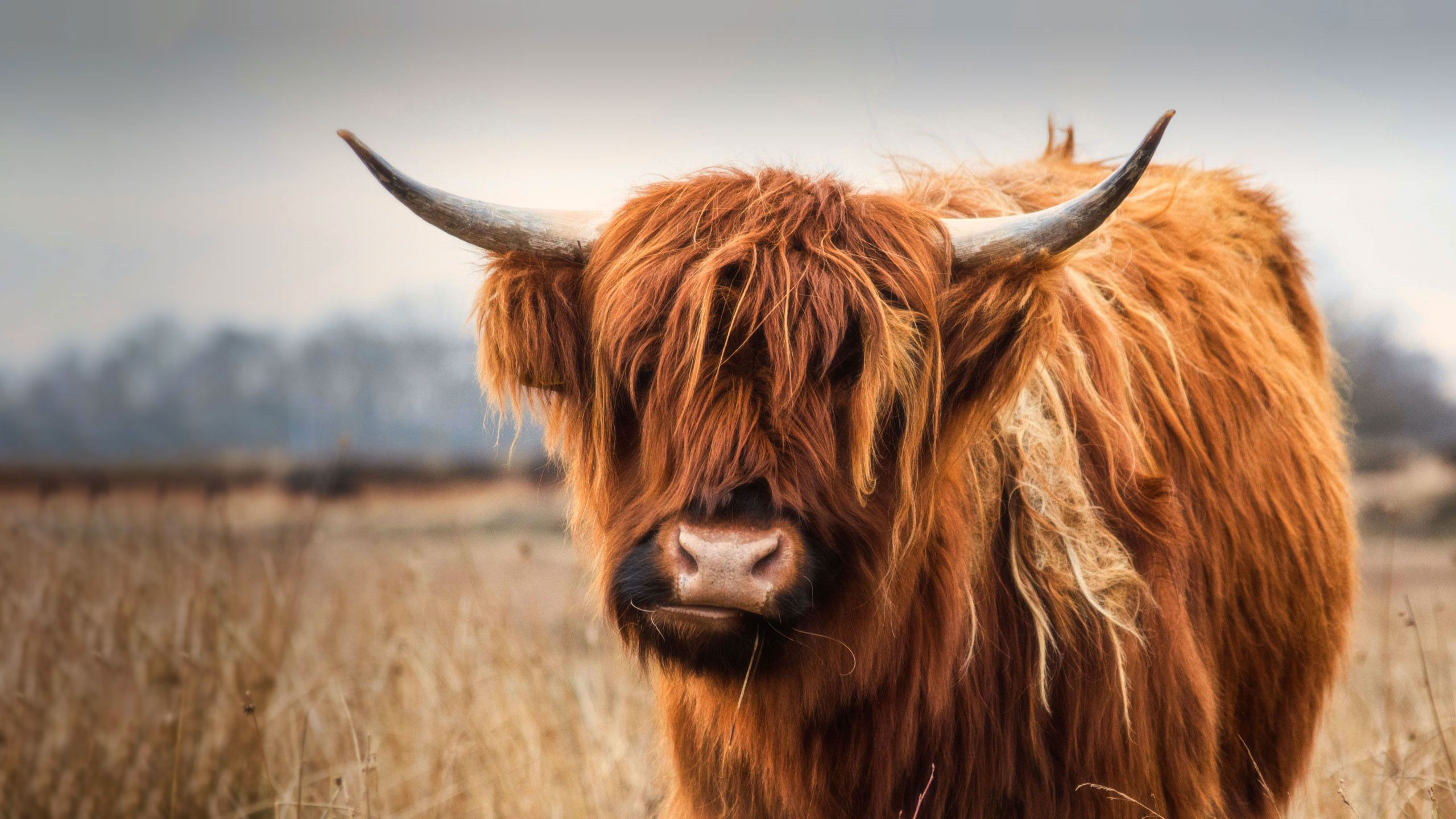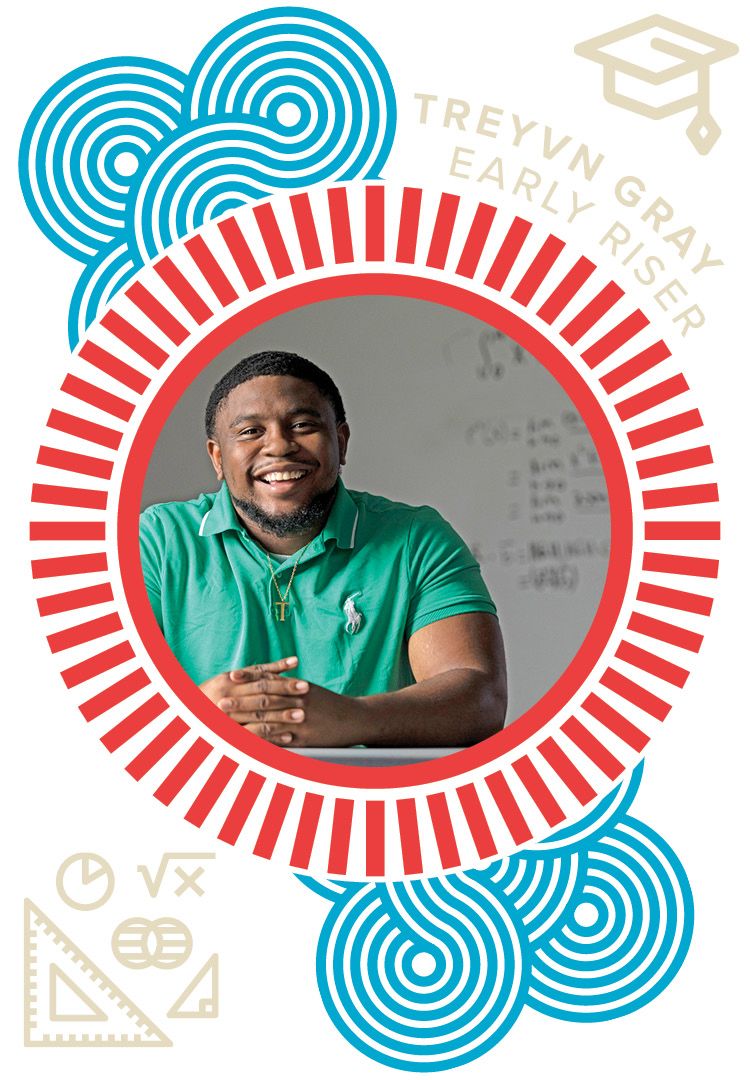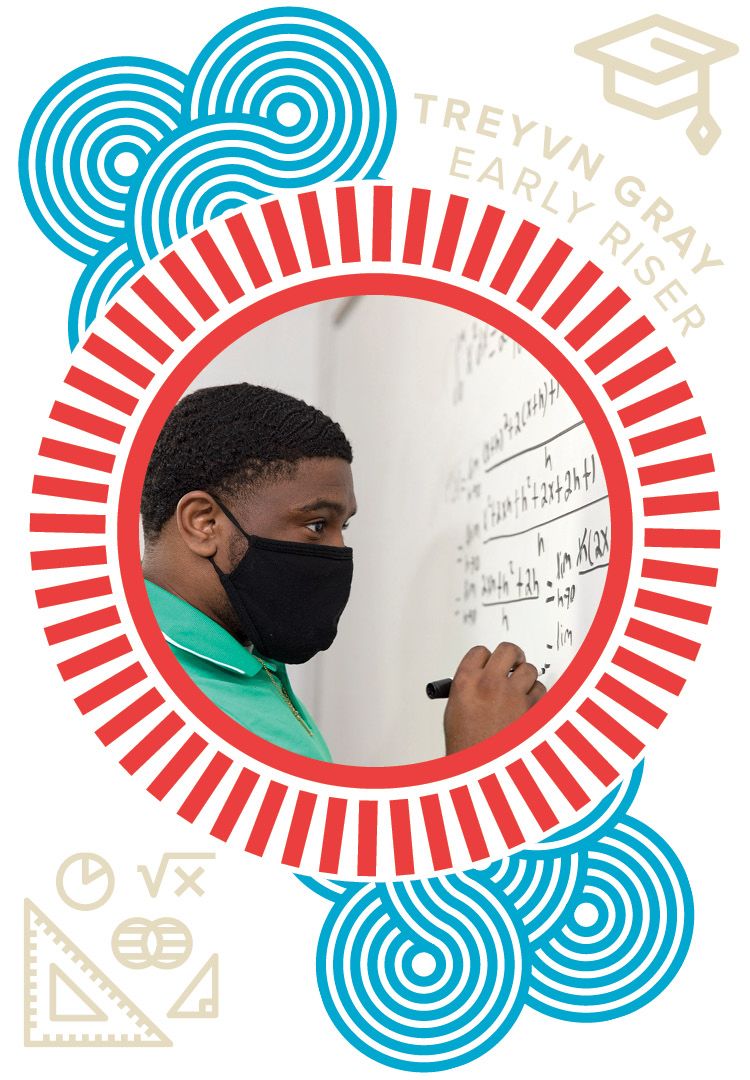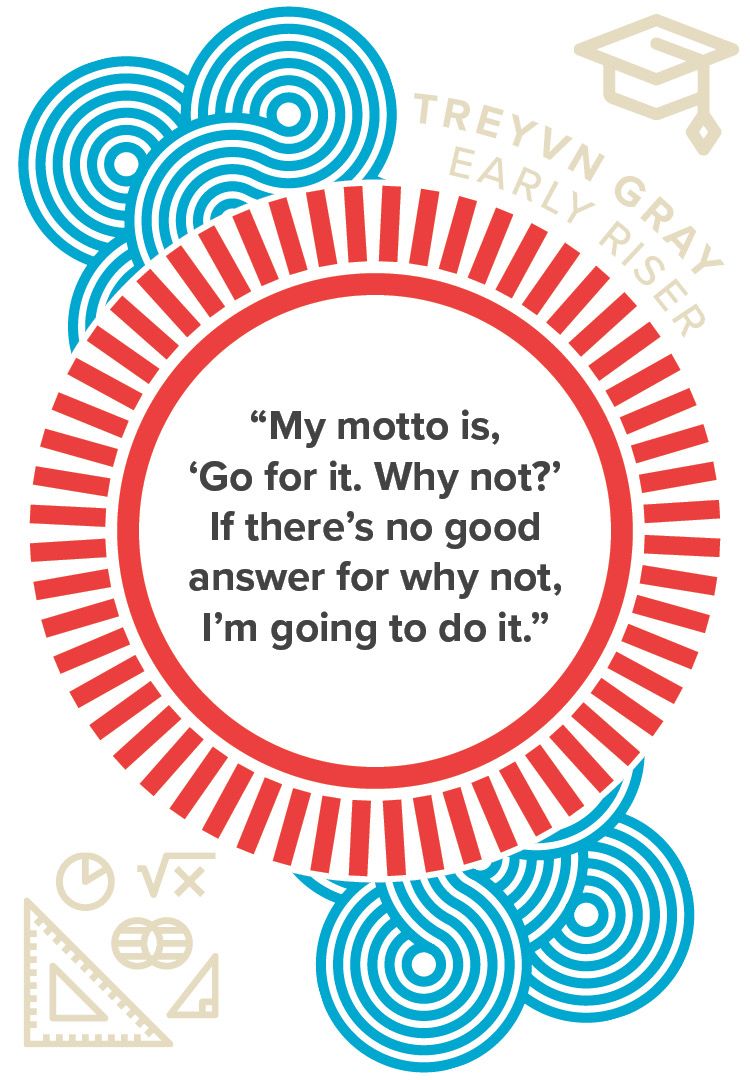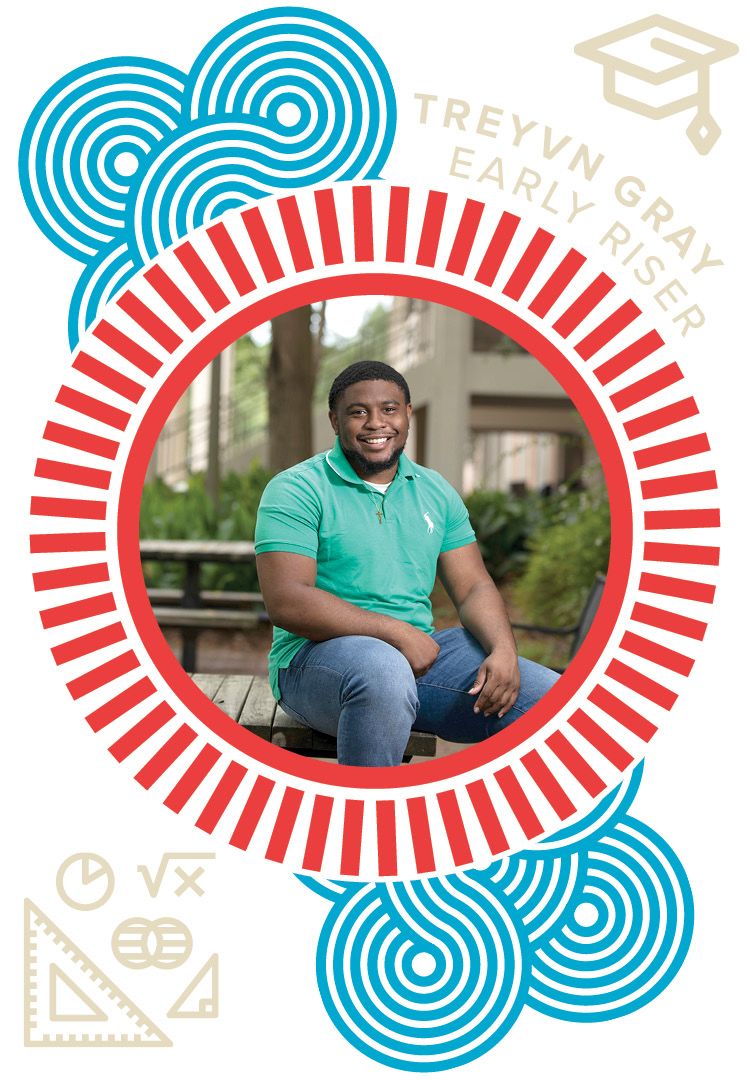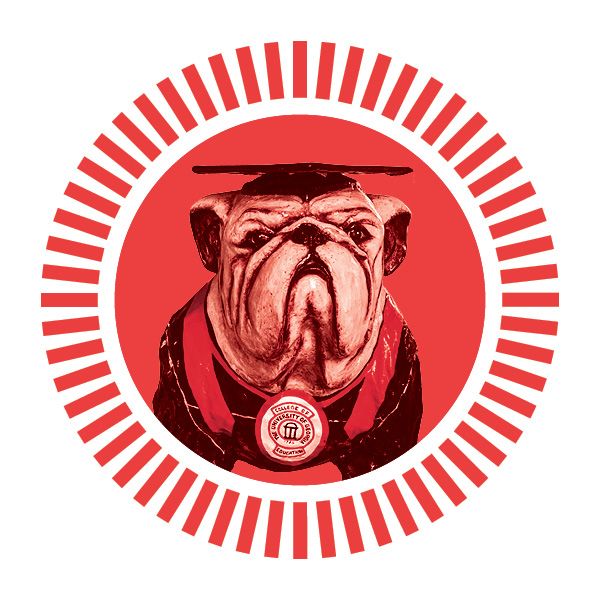 High reward, low risk
Future math educator explains his formula for succeeding at UGA
By Sara Freeland
---
Trevyn Gray (B.S.Ed. '23) started out his school year at the University of Georgia volunteering at housing move-in.
"You will see me everywhere," says Gray, a third-year education major from Americus. "I do everything. It keeps me busy."
Gray, an aspiring math educator, volunteered because after months at home, he was more than ready to get back to campus—and to see his friends, who also volunteered.
Gray describes himself as very Type A and someone who genuinely likes to help others.
"I feel like if I'm not doing anything, I'm not being productive," he says. "I take my relaxation seriously, but I also can't have too much of it."
He's involved in UGA's Black Male Leadership Society, where he serves on the executive board. Last year, he was community outreach co-chair. He volunteers with Young Black Kings, a program that mentors 10-12 young men at Clarke County Middle School. Once a week, they mentor the students, teach them about professionalism, financial literacy, and character. He's an ambassador with Georgia Daze, a minority recruitment event at UGA. He's also just been named an ambassador for the Mary Frances Early College of Education, where he'll give tours as well as work convocation, orientation office hours, First Fridays, and be available to talk to prospective students.
Coming to UGA
Gray was originally drawn to UGA after a Future Business Leaders of America trip his sophomore year in high school. A teacher showed him around campus, and it was love at first sight.
"Wow, it's beautiful, I love this," he says of the campus, which really impressed him. He did his research and learned about the rankings, the people, the culture, and football. "UGA is an amazing school. It's prestigious. It has a lot of people. I learned about the 24-hour dining hall. I got to have that. Why wouldn't I go to UGA?"
But Gray had a small detour. While he was admitted to UGA, his admission was for the spring semester, not fall. For his first semester of college, he took classes at Georgia Southwestern State University in Americus before officially becoming a Bulldog in spring 2019.
Future educator
Gray always knew he wanted to be a teacher. He loves math and was captain of the math team in high school. When other students kept asking him for math help, he realized he was really good at explaining the concepts. "It just came together," he says.
He also had inspirational high school math teachers. "Most math classrooms feel very bland, mundane. It feels the same, how teachers teach. Present, do problems, and that's it. With Dr. N (David Ndaayezwi), it was a more fun experience. We joked around. We had fun in the classroom. We moved around a lot more. It was more fluid. He was open to critique. It just felt different.
"I want to make my classroom very interactive, make sure everybody is included and that nobody is left behind," he says. "I want to make sure my classroom is not judgmental."
Gates Scholar
Gray is a recipient of the Gates Scholarship, a full scholarship for five years given to 300 minority students nationally each year.
While he was in high school, a guidance counselor sent Gray an email about the scholarship.
"There was no way I was going to get it," he says to himself. "But what do you lose by applying to a scholarship that prestigious?"
He applied. And it's the reason he's at UGA.
For Gray, it's all about the risk-reward ratio.
"I think about risks a lot. If this is going to hurt me, I'd rather not do it. But a lot of things you see me do—high reward, low risk," he says. "My motto is, 'Go for it. Why not?' If there's no good answer for why not, I'm going to do it."
Gray is also a student in UGA's Honors Program. A friend in the Honors Program gave him an elevator speech on why he should apply—small class size, early registration, that it's a resume builder, and it allows you to challenge yourself.
He didn't think he had a chance of getting in. But he did.
 "You don't really lose anything by applying," Gray says. "You only live one life. Why sit around not doing things that you could do? What do you lose by doing it?"
For Gray, that might mean riding the night bus around campus with his friends singing the "Phineas and Ferb" theme song or going to grab pizza. It might mean hanging out at Tate Time with his fellow Black students or exploring the local mall and making it into a fun trip. For him, it's about "making the best out of what we have."
It's not all luck, though. Gray says that work ethic is another part of his formula for success. It's what he tells the middle school youths he mentors. "Your work ethic is important in everything you do. Discipline is important. You can't do much without discipline. You can't stay on track without it."
From Skate Night hosted by the African Student Union to working the concession stand at football games, Gray packs his schedule at UGA. His goal is to surround himself with friends and mentors. It's the last part of advice he'd given his younger self: "Have people around you that can contribute to your life and you can contribute to their life." 
---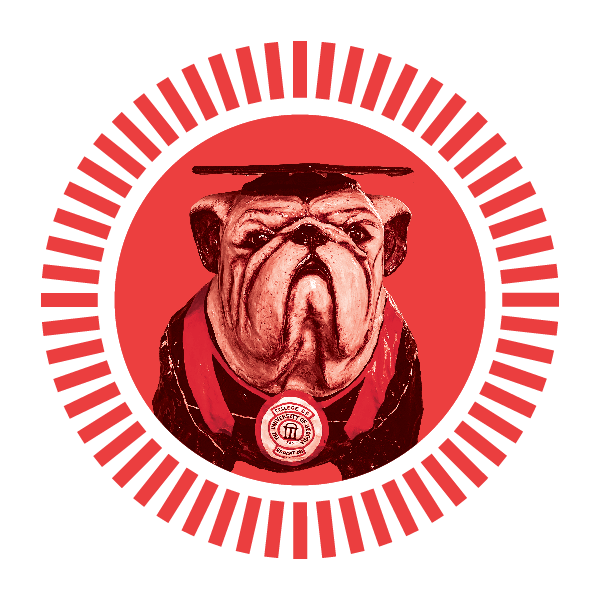 Active research
Through exercise, a doctoral candidate with autism thrives
By Lauren Leathers
Benjamin Boudreaux (Ph.D. '22) starts each day with an exercise routine.
On an average week, he runs about six miles, swims more than 3,000 yards, and performs moderate to vigorous intensity workouts, such as the elliptical or indoor cycling.
Recently, the doctoral student in the Mary Frances Early College of Education's Department of Kinesiology shared his journey of living with autism and how exercise plays an important role in his life. In a conversation with Dave Geslak, founder of Exercise Buddy, he highlighted several challenges people with autism face, including communication and social interactions, both of which are major components of team sports.
"My drive for daily exercise is knowing that it will reduce my everyday feelings of stress and anxiety to perform multiple tasks, such as teaching, grading, reading, writing, communicating, and socializing with people," says Boudreaux.
Exercise Buddy is an autism-friendly exercise system that promotes better fitness and behavior. In two Facebook Live sessions last summer, Boudreaux—who was diagnosed with autism in eighth grade and began exercising independently in 2014—credited exercise as a positive force in his academic and social development.
"I often wonder how I'd fit in when everyone else is normal," he says. "I have a history of getting picked last in team sports, and the gym is the most intimidating place for people with autism."
The Centers for Disease Control and Prevention estimates that 1 in 54 children in the U.S. has autism, and that the prevalence is four times higher among males than females. People with the disorder typically experience problems with social communication and interactions, as well as restricted interests or repetitive behaviors.
When Boudreaux developed his daily exercise habits, he noticed an increase in his social skills, sleep habits, and mental health within six weeks. But as an exercise professional on the spectrum, he noticed a lack of awareness about autism in academia.
"As an undergraduate, I had people tell me they didn't know what autism was," he says. "Do your homework and don't be afraid to ask questions. My advisor in my master's program has attention deficit hyperactivity disorder (ADHD), and he is also a professor. He made me believe it was possible for me to get a Ph.D."
In 2010, Boudreaux's uncle died at 56 from a severe heart condition. Many of the men in his family also have a history of high blood pressure and sudden cardiac events before age 60, which acted as a catalyst for Boudreaux's research. "I thought maybe there is a way I can measure technology and health," he says.
Boudreaux's research focuses on the association between smartphone screen time and the 24-hour activity cycle, which includes physical activity, sedentary behavior, and sleep in college students. He uses RescueTime, a time management and digital wellness app, to detect the amount of time people spend on their smartphones, as well as three different research-grade monitors to measure each component of the 24-hour activity cycle in college students.
"The app and research-grade monitors can help us become more aware of how much time a college student uses their smartphone and how it may impact the 24-hour activity cycle and possibly mental health," he says.
Boudreaux hopes to continue his research after graduation and intends to apply for a post-doctoral fellowship. In the future, he plans to work for a technology company or teach in academia to help bridge the gap between technology and exercise.
"Those with autism learn to embrace their uniqueness," he says. "To parents of those with autism, be patient and ask questions. And to professionals, educate yourself on autism."
---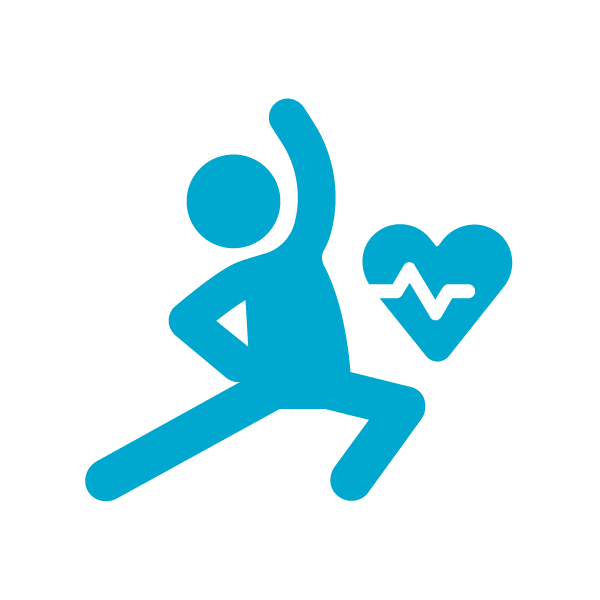 Kinesiology by the numbers for FY20
 153
Number of students who received a bachelor's degree in exercise and sport science
17
Number of students who received a bachelor's degree in health and physical education
109
Number of students who received a bachelor's degree in sport management
46
Number of students who received a graduate degree in kinesiology
---