Enhancing Skills
Gary Powell uses psychology to foster a productive learning culture for federal employees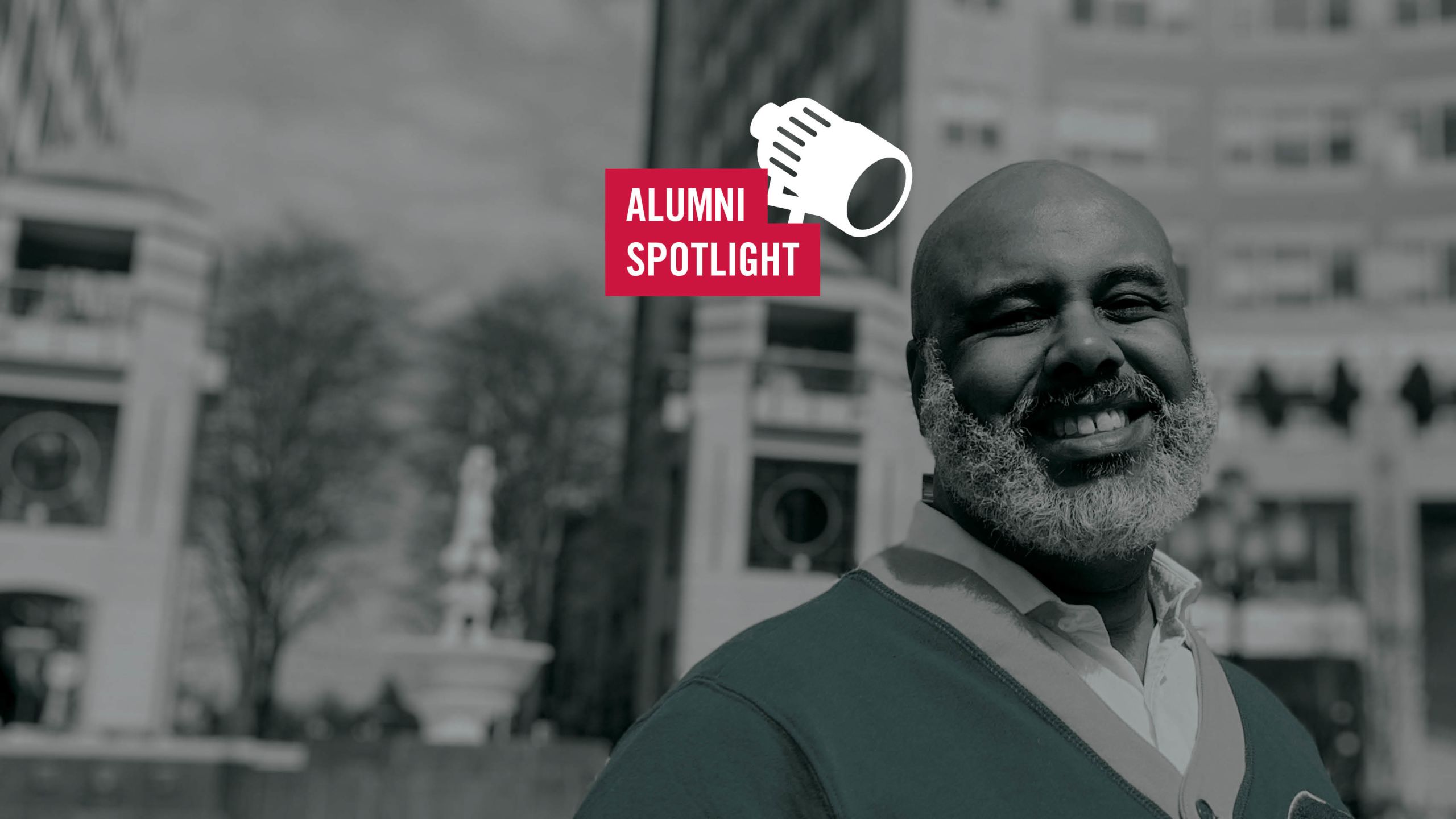 Gary Powell (Ed.D. '93)
Degree program: Learning, design, and technology
Current position: Training officer for the Federal Insurance and Mitigation Administration (at FEMA)
Lives in: Washington, D.C.
---
When little kids are asked, 'What do you want to be when you grow up?' they typically respond with, 'I want to be a policeman, I want to be a fireman, or I want to be a doctor.' As we grow and mature, we start to become more specific. Well for me, that more specific was a psychiatrist," says Gary C. Powell.
Powell (Ed.D. '93) started off as a pre-med psychobiology major as a freshman at Drew University in Madison, New Jersey. However, when he took an industrial/organizational (I/O) psychology class as a senior, his life changed forever.
"This was my first exposure to I/O psych, and I was immediately drawn into this previously unknown branch of psychology," he says. "I became fascinated by the application of psychological theories and principles to organizations and the workplace, and I decided to nix my med school path."
Powell pursued his newfound passion for I/O psychology, receiving a master's degree from the University of New Haven in Connecticut. While there, he focused on training and development, which led him to the University of Georgia's instructional technology program in the Mary Frances Early College of Education. During his time at UGA, Powell enjoyed taking multimedia and computer-based training (CBT) classes where he learned how computers can be used to deliver instruction to learners. In 1993, he became the first African American student to graduate from UGA's doctoral program in instructional technology.
"That was before all the rich multimedia and online courses," he says. "CBT was very rudimentary; there were no graphics—it was just text on a monochrome screen, and interactions were pretty much just multiple-choice questions. It's nothing like what we see today."
Currently, Powell works in Washington, D.C., as a training officer for the Federal Insurance and Mitigation Administration (FIMA), a component of the Federal Emergency Management Agency (FEMA), where he administers several learning, training, and development programs.
In this role, he created a pilot mentoring program that provides resources for FIMA employees at all levels to connect with seasoned mentors, achieve their professional goals, build stronger networks, and enhance their skills and knowledge. Currently, 15 mentor and mentee pairs are participating in the pilot program, which Powell says is going very well.
"I've always believed that the greatest asset to any organization, regardless of size or industry, is its people… its human capital," he says. "Because of that, it's important to provide our staff with innovative, engaging, and robust learning and development opportunities which improve our proficiency, productivity, and readiness to take on future challenges. It's the only way to build a world-class workforce."
Powell also serves as the project manager of
FIMA Learning Journey, a comprehensive learning and development strategy that focuses on core capability building across several cross-cutting skills and competencies. Simply put, the eight-month program is an enterprise-wide training program—the first of its kind at FIMA—where everyone in the organization, regardless of their rank, tenure, or role, can master critical knowledge, skills, and abilities to help FIMA accomplish its mission. Powell says FIMA is planning to graduate its first class by the end of this fiscal year.
"I am determined to create a thriving learning culture where everyone is committed to enhancing their capability to do their very best work," says Powell.
---