---
Since UGA launched its comprehensive mentorship program for students and alumni last summer, over 50 graduates of the Mary Frances Early College of Education have developed meaningful relationships with students to help them explore their professional goals or offer advice on how to navigate life on campus.
When music education student Will Panter matched with Robin Heinsen through the program's online platform, he was uncertain about his future career in music education. After receiving regular feedback and advice from Heinsen (B.Mus. '09, M.M.Ed. '15), an assistant instructor of music education at the University of Texas, Austin, he found the confidence to move forward as a future educator.
---
Will Panter, mentee and music education student
How has Robin enhanced your outlook on the field of music education?
Robin has shown me the immense flexibility of the field. Because I've had the dream of being a band director for so long, sometimes I'm uncertain whether or not I've given enough thought to other avenues. Although I feel wholly confident in moving into this field, Robin affirmed that those uncertainties are real and valid. This opened up conversations centered around all the roads I could possibly travel down while still teaching music in a band classroom. She inspired me to search for the perfect path for my passions, even if that doesn't look exactly how I expect it to look.
What piece of professional or personal advice has benefited you the most?
The most influential piece of advice that Robin gave me is centered around reimagining realities and possibilities. In times that seemed uncertain or stressful, she helped me realize the possible takeaways of any situation. She helped me take a step back so I could realize the benefits and positive aspects of whatever situation I found myself in. Her perspectives often helped me move forward with a more positive and hopeful attitude. She has inspired me to confidently move into new experiences with the understanding that with the correct mindset, I will continue to grow as a music educator.
How has this mentorship helped you better navigate your academic and professional journey at UGA?
Robin's mentorship has given me not only a wealth of knowledge about the field I am stepping into, but also a positive outlook on what my future can look like. Her honesty and transparency has helped me narrow my focus and questions about music education. She created a safe space to discuss my potential areas of growth and has inspired me to look intentionally at myself as a future educator.
Robin Heinsen,
mentor and assistant instructor of music education
Can you briefly describe a memorable mentorship experience that you shared with Will?
My favorite moment with Will was when he told me he got the job of music director for a campus production of "Shrek." Being the music director for a musical requires so much flexibility, creativity, and synthesis of knowledge that extend beyond typical music education training contexts. We had previously talked about his upcoming audition, potential career benefits to pursuing the opportunity, and how his skill set could benefit the production crew, and I knew how passionate he was about the position. I was overjoyed when he sent me the news and even more happy that he ultimately put on a fantastic show!
How has serving as Will's mentor changed your outlook on music education and the field at large?
The state of Georgia has a very tight-knit music education community, especially among UGA alumni. Being the only teacher of your subject on your school's campus—or if you're lucky enough, one of two—often motivates band directors to nurture this broader network of colleagues who support each other as we all strive to be excellent teachers for our students. I've been away from Georgia for three years now, and I miss it! Serving as Will's (virtual) mentor allowed me to give a small part back to the community I love and that taught me how to be a band director. There's a lot to be said about Texas band, but it's not home. That being said, participating in this partnership from out of state has also reminded me of the universality of music education and the musical experience. Will and I had an entirely virtual mentorship, but we always had so much to talk about because of these shared experiences.
What have you learned about both yourself and Will after participating in this experience?
I teach music education courses at the University of Texas and work with students who are the same age and are taking the same courses as Will. Not only was I able to share with Will any insights or ideas we discussed in my classes, but Will also helped me to think deeper about my own students and the complexity of their lives. I am thankful for how much Will allowed me to get to know him and how many topics we delved into deeply. Will is off to such a great start in his career, and I can't wait to watch him grow into a fantastic teacher.
JOIN OUR NUMBERS
151
College alumni with a mentor profile
---
54
College alumni mentors who have matched with a mentee (some even have two mentees!)
---
66
Students being mentored by an alumnus in the College
---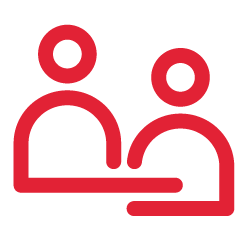 Want to be a UGA mentor? Find out how you can help students develop their career interests by visiting mentor.uga.edu.
---